Wiltshire Wedding Toastmaster
Mark lives at 35, Fairfoot Close, Chippenham, Wiltshire SN14 0PJ England, UK and has a passion for helping to make your wedding day the most wonderful day of your life.
Allow Mark to take away the worries and concerns on your wedding day so that you are totally stress free. He will guide you to make sure that you have a wonderful day, with memories that you will cherish for a lifetime.
Your day should be one of the happiest of your life and Mark's passion is to make sure you are able to live your dream.
As a member of the English Toastmasters Association you can be assured that you are receiving the highest level of professionalism.
Mark's commitment to follow our Code of Ethics is your guarantee that you have a professional toastmaster to look after you and make you feel really special.
The man with the Tash.
A true professional Mark has a wealth of knowledge regarding the hospitality industry and can safely guide you through the planning, organising and running of your special day or event, leaving you to enjoy a quality day without stress.
Marks brings to you a vast portfolio of skills including those of Butler, Head Concierge, Sommelier, Facilitator and qualified security supervisor.
Mark has officiated at many weddings and banquets and as a private Lodge Butler at Bowood Lodge he has attended on many VIPs and members of the Royal Family in a private home setting.
Mark currently works for the esteemed Chef and Hotelier Marco Pierre White. Always exceptionally presented Mark is a master of etiquette and protocol and through his guidance your event will be a huge success and leave you with memories you will cherish for a lifetime.
Some comments from Martin Lawrence Wedding Venue: The Bear Hotel Chippenham 24th June 2011
As a themed wedding it was a difficult job handled very well. The task of combining and addressing 17th Century re-enactors in period costume with those in modern dress was interesting and making the day run smooth could not have been easy. I imagine lots of amendments outside of a normal programme were made on the cuff but without being noticeable. Well done on a great job and for taking the pressure off of me.
Your flexibility and confidence to adapt to the unique situation was commendable and your presence gave confidence to all the significant players (Bride, Groom, The Father of the Bride, and the Photographer,) Your verse and presentation of the champagne cork was also well received.
Thank you for your support, help and guidance. Martin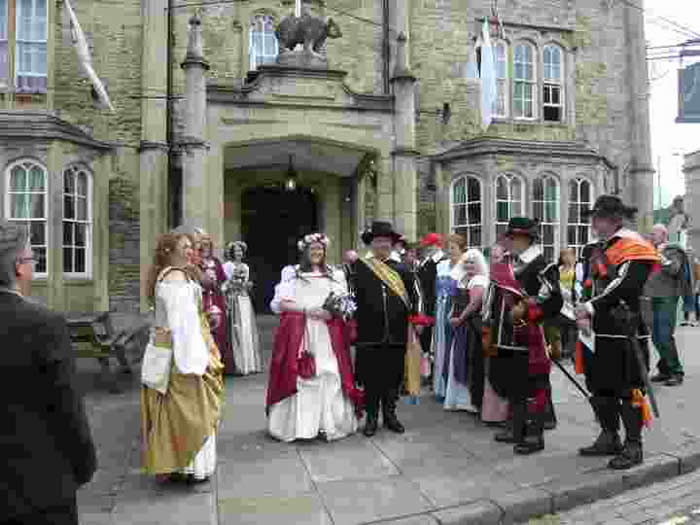 The Performance Quality Survey came back from the Bride and Bridegroom with top ratings, given as excellent for all categories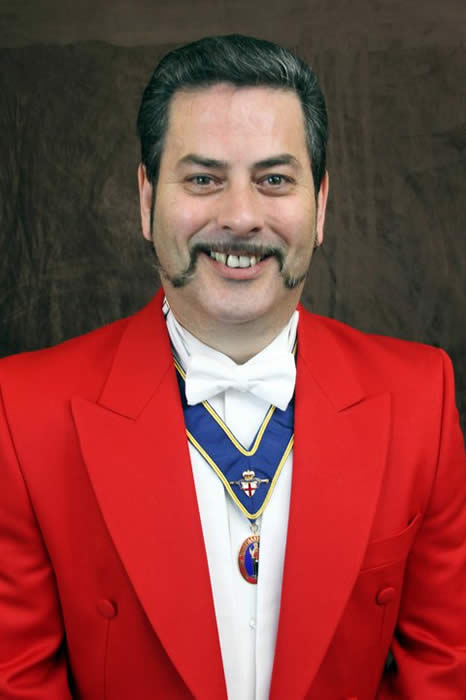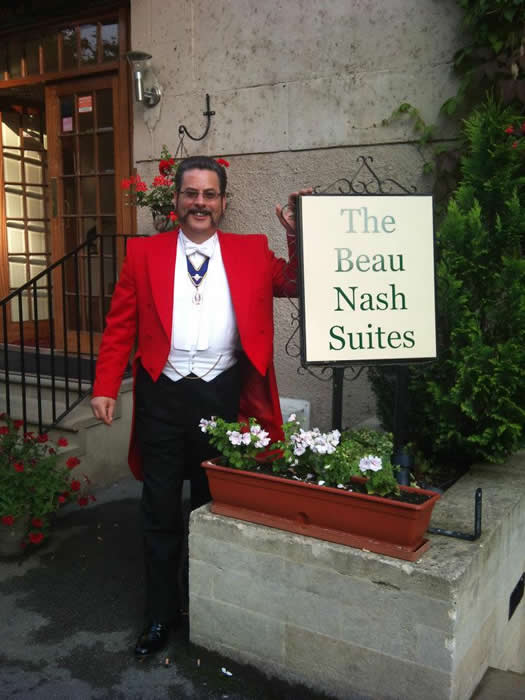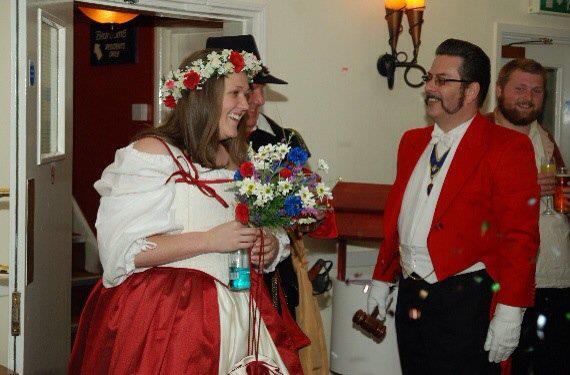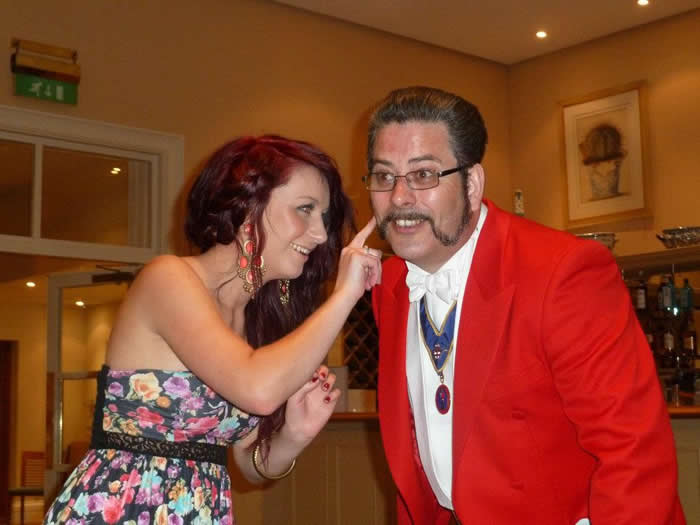 Professional English Toastmaster for hire for weddings, Wedding Toastmaster for Hire, Hire a Toastmaster for your wedding function or occasion in Wiltshire, country wide and throughout the UK, Master of Ceremonies, Toastmasters Duties, Host, Hostess, Presenter, MC, Corporate Toastmaster for formal occasions, banquet, banquets, ladies nights, masonic ladies festivals, weddings of all types including Asian, Hindu, Sikh, Muslim, Jewish, Barmitzvahs, Bat mitzvah, wedding cake cutting ceremony, Balls, Rotary, Round Table, Lions, Formal Dinners and Award Ceremonies, Sikh, Hindu, Muslim Toastmaster, Masonic Ladies Festival Toastmasters, Find a Toastmaster
Wiltshire Wedding Toastmaster, Wiltshire Toastmaster, Wiltshire Wedding Toastmaster for Hire,
Master of Ceremonies
Corporate Toastmaster Banquets Balls Fundraiser's Fund Raisers Dinner and Dance Dinner and Dances Conferences Master Of Ceremonies MC M C M. C. M. C.
Host Presenter Toastmaster Award Ceremony Award Ceremonies Toastmasters Wiltshire Toastmaster Gloucestershire Toastmaster UK Toastmaster
Toastmasters English Toastmasters International Toastmasters Toastmaster Wedding Toastmasters
Toastmaster English Toastmaster Toastmasters Toastmaster Wedding Toastmaster Wedding Toastmaster in Essex
MC M. C. M. C. Master Of Ceremonies Master of the Ceremonies
Wiltshire wedding venues that Mark is pleased to work at
Best Western - Leigh Park Hotel, Leigh Road West, Bradford on Avon, Wiltshire, BA15 2RA Tel - 01225 864885 Email -info@leighparkhotel.eclipse.co.uk Website -www.leighparkhotel.co.uk
Burcombe Manor, Burcombe, Nr Salisbury, Wiltshire, SP2 0EJ Tel - 01722 744288 Email -nickatburcombemanor@btinternet.com Website -www.burcombemanor.co.uk
Cricklade House, Common Hill, Cricklade, Swindon, Wiltshire SN6 6HA Tel - 01793 750751 Email -Reception@crickladehotel.co.uk Website -www.crickladehotel.co.uk
Legacy Hotels Rose & Crown Hotel, 4 Star Rating, Harnham Road, Salisbury, Wiltshire SP2 8JQ Tel - 08444 119 046 Email -mev-roseandcrown@legacy-hotels.co.uk Website -www.legacy-hotels.co.uk
Royal Oak Inn, Wootton Rivers, Nr. Marlborough, Wiltshire SN8 4NQ Tel - 01672 810322 Email -royaloak35@hotmail.com Website -www.wiltshire-pubs.co.uk
Antrobus Hotel, Church Street , Amesbury , Wiltshire , SP4 7EU Tel - 01980 623163 , Email - enquiries@antrobusarmshotel.co.uk Website - www.antrobusarmshotel.co.uk
Avebury Manor, Beckhampton Road , Avebury , Wiltshire , SN8 1RF Tel - 01380 830023
Bowood Hotel, Spa and Golf Resort, Derry Hill , Calne , Wiltshire , SN11 9PQ Tel - 01249 822228
Brook Madison Hotel, Oxford Road , Stratton St Margaret , Swindon Wiltshire , Wiltshire , SN3 4TL Tel - Tel: 01793 831333
Brunel Rooms, 1 Havelock Square , Swindon , Wiltshire , Tel - 01793 531384
Cumberwell Park Golf Club, Cumberwell Park Golf Club , Bradford on Avon , Wiltshire , BA15 2PQ Tel - 01225 863322
Hamptworth Lodge, The Estate Office , Hamptworth Estate , Hamptworth, Landford , Wiltshire , SP5 2DR Tel - 01794 390700
Larmer Tree Gardens, Tollard Royal , Salisbury , Wiltshire , SP5 5PT Tel - 01725 516971
Melksham Assembly Hall, Melksham Assembly Hall , Market Place , Melksham , Wiltshire , SN12 6ES Tel - 01225 709887
Milford Hall Hotel, 206 Castle Street , Salisbury , Wiltshire , SP1 3TE Tel - 01722 417 411
Salisbury Guildhall, The Guildhall , The Mraket Place , Salisbury , Wiltshire , SP1 1JH Tel - 01722 342860
Sheldon Manor, , Chippenham , Wiltshire Tel - 01249 653120
St Anns House, St Anns House , 32-34 St Ann St , Salisbury , Wiltshire , SP1 2DP Tel - 01722 335657
Stanton Manor Hotel, Stanton St Quintin , Chippenham , Wiltshire , SN14 6DQ Tel - 01666 837552
The Abbey House, Malmesbury , Wiltshire , SN16 9AS Tel - 01666 827650
The Angel Coaching Inn, High Street , Heytesbury , Warminster , Wiltshire , BA12 0ED Tel - 01985 840330
The Emblems Restaurant, Shaftesbury Road , Compton Chamberlayne , Salisbury , Wiltshire , SP3 5DW Tel - 01722 714206
The George Inn, Longbridge Deverill , Warminster , Wiltshire , BA12 7DG Tel - 01985 840396
The Lamb Inn, Hindon , Salisbury , Wiltshire , SP3 6DP Tel - 01747 820573
The Stockmans Lounge, Salisbury Agricultural Centre , Salisbury Road , Salisbury , Wiltshire , SP2 8RH Tel - 01722 321215
The Three Crowns, Southampton Road , Whaddon , Salisbury , Wiltshire , SP5 3HB Tel - 01722 710211
The White Hart Hotel, St John Street , Salisbury , Wiltshire , SP1 2SD Tel - 01722 327476
Warminster Assembly Rooms, Warminster Town Council , Dewey House , Warminster , Wiltshire , BA12 9AD Tel - 01985 214847
Towns and Villages of Wiltshire England
Ablington, Alcombe, Aldbourne, Alderbury, Alderton, Allcannings, Allington, Alton, Alton Barnes, Alton Priors, Alvediston, Amesbury, Ansty, Ansty Coombe, Ashley, Ashton Common, Ashton Gifford, Ashton Hill, Ashton Keynes, Atworth, Aughton, Avebury, Avebury Trusloe, Avon, Avoncliff, Axford, Bagshot, Bapton, Barford St Martin, Barnfield, Barrow Street, Bathampton, Baverstock, Baydon, Beanacre, Bearfield, Beckhampton, Beechingstoke, Bemerton, Bemerton Heath, Berryfields, Berwick Bassett, Berwick St James, Berwick St John, Berwick St Leonard, Beversbrook, Biddestone, Birdbush, Birobush, Bishopdown, Bishops Cannings, Bishopstone, Bishopstrow, Black Dog, Blackland, Blackmore Forest, Bleet, Bodenham, Bohemia, Boreham, Boscombe, Boscombe Down, Bottlesford, Bourton, Bowden Hill, Bower Chalke, Bowerhill, Bowood, Box, Box Hill, Boyton, Bradenstoke Cum Clack, Bradford Leigh, Bradford-on-Avon, Bratton, Braydon, Braydon Brook, Braydon Side, Bremhill, Bremhill Wick, Brickworth, Brigmerston, Brinkworth, Britford, Brixton Deverill, Broad Chalke, Broad Hinton, Broad Leaze, Broad Street, Broad Town, Broken Cross, Brokenborough, Brokerswood, Bromham, Brook, Broughton Common, Broughton Gifford, Broxmore, Brunton, Bugley, Bulbridge, Bulford, Bulkington, Bullocks Horn, Bupton, Burbage, Burcombe Without, Burdens Ball, Burton, Burton Hill, Bushton, Buttermere, Cadley, Calcutt, Callow Hill, Calne, Calne Marsh, Calne Without, Calstone Wellington, Castle Combe, Causeway End, Chalford, Chapel Knapp, Chapmanslade, Charlcot, Charlton, Chedglow, Chelworth, Chelworth Lower Green, Chelworth Upper Green, Cherhill, Cheverell Magna, Cheverell Parva, Chicklade, Chilhampton, Chilmark, Chilton Foliat, Chilvester, Chippenham, Chippenham Without, Chirton, Chisbury, Chitterne, Chittoe Heath, Cholderton, Choulston, Christian Malford, Church End, Churchfields, Chute, Chute Forest, Clack (Bradenstoke Cum Clack, Clarendon Park, Clatford, Clear Wood, Clearbury Down, Clevancy, Clivey, Cloatley, Cloatley End, Clyffe Pypard, Coate, Cock Road, Cocklebury, Codford, Codford St Mary, Codford St Peter, Cold Harbour, Colerne, Collingbourne Ducis, Collingbourne Kingston, Compton, Compton Bassett, Compton Chamberlayne, Conkwell, Conock, Coombe, Coombe Bissett, Coped Hall, Corsham, Corsham Side, Corsley, Corsley Heath, Corston, Corton, Cottles, Coulston, Countess, Court Street, Cowbridge, Cowesfield, Cowesfield Green, Cricklade, Crockerton, Crofton, Crooked Soley, Cross Keys, Croucheston, Crudwell, Culverham, Dauntsey, Dauntsey Green, Dauntsey Lock, Dazel Corner, Deptford, Derry Hill, Dertfords, Devizes, Dilton, Dilton Marsh, Dinton, Ditchampton, Ditteridge, Dogridge, Donhead St Andrew, Donhead St Mary, Downton, Draycot Cerne, Draycot Fitz Payne, Drews Pond, Drynham, Dunge, Dunkirk, Durley, Durnford, Durrington, East Chisenbury, East Coulston, East Everleigh, East Gomeldon, East Grafton, East Grimstead, East Harnham, East Hatch, East House Estate, East Kennet, East Knoyle, East Sharcott, East Tytherton, East Winterslow, Eastcott, Eastcourt, Easterton, Easton, Easton Grey, Easton Piercy, Easton Royal, Easton Town, Eastrip, Ebbesborne Wake, Eden Vale, Edington, Elley Green, Elston, Enford, Erlestoke, Etchilhampton, Everleigh, Eysey, Faberstown, Farleigh Wick, Ferne Park, Fiddington, Fifield, Fifield Bavant, Figheldean, Filands, Fir Hill, Firsdown, Fisherton de la Mere, Fittleton, Flintham Hill, Fonthill Bishop, Fonthill Gifford, Ford, Forest, Fosbury, Foscote, Fovant, Foxham, Foxley, Free Trade, Frogmore, Froxfield, Fugglestone St Peter, Fyfield, Gare Hill, Garsdon, Gasper, Gastard, Giddea Hall, Goatacre, Gomeldon, Gores, Grafton, Great Bedwyn, Great Chalfield, Great Durnford, Great Field, Great Hinton, Great Somerford, Great Wishford, Green Hill, Greenhill, Greenway Lane, Greenway Park, Greenways, Grimstead, Grittenham, Grittleton, Grovely Wood, Gutch Common, Ham, Hamptworth, Hanging Langford, Hankerton, Happy Land, Hardenhuish, Hartham, Hawkeridge, Hawkstreet, Hawthorn, Haxon (Or Haxton, Haxton (Or Haxon, Hayes Knoll, Hazeland, Heddington, Heddington Wick, Henfords Marsh, Henley, Heytesbury, Heywood, Higher Coombe, Highway, Hill Deverill, Hillcott, Hillworth, Hilmarton, Hilperton, Hilperton Marsh, Hindon, Hippenscombe, Hisomley, Holloway, Holt, Holwell, Homington, Honey Street, Hook, Horningsham, Horsepool, Horseshoes, Horsey Down, Horton, Hudswell, Huish, Hullavington, Hurdcott, Idmiston, Iford, Inmarsh, Ireland, Keevil, Kellaways, Kent End, Kilmington, Kilmington Common, Kilmington Street, Kings Down, Kingston Deverill, Kington Langley, Kington St Michael, Knighton, Knockdown, Knook, Knowle, Lacock, Landford, Landsend, Lane End, Langley Burrell Without, Larkhill, Latton, Laverstock, Lea and Cleverton, Leigh, Leigh Delamere, Leigh Green (Lye Green, Limpers Hill, Limpley Stoke, Little Ann, Little Ashley, Little Bedwyn, Little Chalfield, Little Durnford, Little Horton, Little Langford, Little London, Little Marsh, Little Salisbury, Little Somerford, Little Wishford, Littlecott, Littleton, Littleton Drew, Littleton Pannell, Littleworth, Lockeridge, Long Close, Long Dean, Longbridge Deverill, Longfield, Longford, Longhedge, Longsplatt, Longstreet, Lopcombe Corner, Lotmoor, Lover, Lowbourne, Lowden, Lowden Hill, Lower Chicksgrove, Lower Chute, Lower Coombe, Lower Everleigh, Lower Seagry, Lower Stanton St Quintin, Lower Studley, Lower Waterhay, Lower Westwood, Lower Whitbourne, Lower Woodford, Lower Wraxall, Lower Zeals, Luckington, Ludgershall, Ludwell, Lydiard Green, Lydiard Millicent, Lydiard Tregoze, Lye Green (Leigh Green, Lyes Green, Lyneham, Lypiatt, Maddington, Maiden Bradley, Maiden Bradley With Yarnfield, Malmesbury, Manningford, Manningford Abbotts, Manningford Bohune, Manningford Bruce, Manton, Marden, Market Lavington, Marlborough, Marridge Hill, Marston, Marston Maisey, Marston Meysey, Marten, Martinslade, Melksham, Melksham Without, Mere, Middle Coombe, Middle Whitbourne, Middle Winterslow, Middle Woodford, Middlehill, Milbourne, Mildenhall, Mile Elm, Milford, Milkhouse Water, Milkwell, Milston, Milton, Milton Lilbourne, Minety, Minety Common, Minety Lower Moor, Monkton Deverill, Monkton Farleigh, Mooray, Moorgreen, Morgans Vale, Mount Pleasant, Mountain Bower, Muddyford, Murcott, Murhill, Nash Hill, Neston, Nether Street, Netheravon, Netherhampton, Nettleton, Nettleton Shrub, Netton, New House Green, New Mill, New Sarum, New Town, New Zealand, Newbury, Newton, Newton Tony, Newtown, Nine Elms, Nore Marsh, Norleaze, Norridge, Norrington Common, North Bradley, North Burcombe, North Common, North Newnton, North Tidworth, North Wraxall, Norton, Norton Bavant, Norton Ferris, Notton, Nunton, Nursteed, Oaksey, Oaksey Green, Oare, Odstock, Ogbourne Maizey, Ogbourne St Andrew, Ogbourne St George, Old Hollow, Old Sarum, Orcheston, Orcheston St George, Orcheston St Mary, Over Street, Overton Heath, Oxenwood, Patney, Patterdown, Paven Hill, Payne (Draycot Fitzpayne, Peckingell, Pembroke Park, Penleigh, Perham Down, Perry Green, Pertwood, Petersfinger, Pew Hill, Pewsey, Pewsey Wharf, Pewsham, Pickwick, Pinkney Or Sherston Parva, Pintney (Or Sherston Parva, Pitton and Farley, Porton, Potterne, Potterne Wick, Potters Hill, Pottle Street, Poulshot, Pound Pill, Preshute, Preston, Prospect, Prospect (Prospect Place, Purlpit, Purton, Purton Common, Purton Stoke, Pythouse, Queen Oak, Quemerford, Quemerford Common, Quemerford Gate, Quidhampton, Ram Alley, Ramsbury, Ratford, Ratfyn, Red Pit, Redlynch, Redstocks, Restrop, Reybridge, Ridge, Rivar, Rixon Gate, Rockley, Rodbourne, Rollestone, Rook Street, Roundway, Rowde, Rowden, Rudge, Rudloe, Rushall, Rushmore Park, Salisbury, Salterton, Sambourne, Sandridge, Sandridge Common, Sandy Lane, Savernake, Sawyers Hill, Scotland, Seagry, Sedgehill and Semley, Seend, Seend Cleeve, Sells Green, Semington, Serrington, Sevington, Shalbourne, Shaw, Shear Cross, Sheldon, Sherrington, Sherston, Sherston Parva (Or Pintney, Shoe Hamlet, Shootend, Short Street, Shrewton, Shripple, Shurnhold, Silver Street, Slaughterford, Sling, Sopworth, South Burcombe, South Newton, South Tedworth, South Wraxall, Southbrook, Southcott, Southend, Southwick, Sparoad, Spirthill, St Bartholomews Hill, St Ediths Marsh, St Martins, St Paul Malmesbury Without, St Pauls, Standen, Standlynch, Stanley, Stanton St Bernard, Stanton St Quintin, Stapleford, Staples Hill, Startley, Staverton, Steeple Ashton, Steeple Langford, Stert, Stibb Green, Stitchcombe, Stockbridge Road, Stockley, Stockton, Stoford, Stoke Farthing, Stonehenge, Stonehill, Stoppers Hill, Stormore, Stourton, Stourton With Gasper, Stradbrook, Straight Soley, Stratford Sub Castle, Stratford Toney, Stratford Tony, Studley, Sturford, Stype, Sundeys Hill, Sunset Hill, Sunton, Sutton Benger, Sutton Mandeville, Sutton Row, Sutton Veny, Swallowcliffe, Swan, Swindon, Teffont, Teffont Evias, Teffont Magna, The Close, The Common, The Folly, The Forty, The Gib, The Green, The Linleys, The Quarry, The Ridge, The Shoe, The Spa, The Stocks, The Strand, Theobalds Green, Thickwood, Thingley, Thornend, Thornhill, Thoulstone, Tidcombe and Fosbury, Tidling Corner, Tidworth, Tilshead, Tinhead, Tisbury, Tockenham, Tockenham Wick, Tollard Royal, Tomkins Pool, Tottens, Totterdown, Townsend, Trowbridge, Trowle Common, Tuckingmill, Turleigh, Tytherington, Tytherton Lucas, Uffcott, Ugford, Upavon, Upper Castle Combe, Upper Chicksgrove, Upper Chute, Upper Draycot, Upper Seagry, Upper Stanton, Upper Studley, Upper Town, Upper Waterhay, Upper Westwood, Upper Whitbourne, Upper Woodford, Upper Wraxall, Uppington, Upton, Upton Lovell, Upton Scudamore, Urchfont, Victoria Park, Vowley, Wadswick, Wardour, Warminster, Warminster Common, Wedhampton, Well Head, West Amesbury, West Ashton, West Chisenbury, West Common, West Coulston, West Dean, West End, West Gomeldon, West Grafton, West Grimstead, West Harnham, West Kennett, West Kington, West Kington Wick, West Knoyle, West Lavington, West Overton, West Sharcott, West Stowell, West Tisbury, West Winterslow, West Yatton, Westbrook, Westbury, Westbury Leigh, Westcourt, Westrop, Westwells, Westwood, Wexcombe, Whaddon, White Cross, White Hill, White Street, Whitefield, Whiteparish, Whitley, Whittonditch, Wick, Wick Green, Wick Hill, Widbrook, Widham, Wilcot, Wilcot Green, Willesley, Wilsford, Wilsford Cum Lake, Wilton, Wincombe, Wingfield, Wingfield Common, Winsley, Winterbourne, Winterbourne Bassett, Winterbourne Dauntsey, Winterbourne Earls, Winterbourne Gunner, Winterbourne Monkton, Winterbourne Stoke, Winterslow, Wishford, Witherington, Wolverton, Woodborough, Woodcock, Woodfalls, Woodford, Woodmarsh, Woodminton, Woodrow, Woodsend, Woolley, Woolmore, Wootton Bassett, Wootton Rivers, Worton, Wylye, Yarnbrook, Yatesbury, Yatton Keynell, Zeals