Contact Details:
Address:

36, Downbank Avenue,

Barnehurst
Kent
DA7 6RP

Telephone:

01322 403616

Mobile:

07914 754843

E-mail:
tony7813@outlook.com
Website:
Tony lives in Erith, Kent and will travel across the South East of England to ensure that your wedding is as pleasurable for you and your guests as possible.
Tony has trained with the English Toastmasters Assocation and will be pleased to give you help and advice to make your day.
Tony will be pleased to focus on your needs and requirements and find out what is important to you. He will then deliver an excellent service which you can be confident will be in the way and style that you wish for and require.
Please consider tony as your aide and personal assistant for the most important day of your lives.
I have been a Freemason for over 15 years and am familiar with and experienced in Masonic Ladies Festivals, Gala Dinners and Dances.
As your toastmaster - I will care for you
Before I became a Toastmaster, I had tenuous links with several Toastmasters throughout my past 15 years and on-going Masonic career, plus at numerous other social events I have attended over the years. Most Toastmasters I have come across provided an acceptable level of service. However, on a several occasions some performances were less so, which lead me to think, "I can do better than him".
My Toastmaster Training
Having searched the internet I came upon the English Toastmasters Association, liked what I saw on their website and made contact. After a number of conversations with Richard Palmer, Founder of the Association, I took the leap and joined. Since then I have not looked back. The professional training I have received was first class. Also the continuous on-going support from Richard and other fellow members, showed me the right and proper way, by putting the client first. To ensure I will make your wedding day, one to remember, the way you want it to be. So, I now know I CAN "do it better" for you.
All About Service
In my day job I am a Facilities Manager, so being a Toastmaster sits hand-in-glove as my role is to facilitate the needs and requirements of my clients at events and to make sure they get what it says "on-the-tin". I thoroughly enjoy being a Toastmaster and serving my brides and grooms, who are all fantastic people and deserve the best. I work with other wedding suppliers and venue managers so that the day goes as smoothly as possible for my clients.
I Will Care For You
Following your initial enquiry for my services, I would be pleased to meet you informally, with any of your family, friends or contractors, to discuss your needs and requirements for your special day. I will be pleased to offer advice where necessary. Once I have all your details, I will be happy to provide you with a quotation for my services. This is generally determined by the information I obtain from our previous discussion. Once you accept the quotation I am then there for you, not just on the day, but during the lead up to it. I am pleased to make myself available to ensure that your needs are met, whether it is just on the phone, or to arrange a further visit.
All Aspects Of Your Event Covered
I am pleased to help with your speeches, protocol, etiquette or any other matters that may be of concern to you. I will carry out pre-visits to your ceremony and reception venues to make certain that I am familiar with them and the appropriate staff. This means that, if on your day, you should need me to do something else or something needs changing, you don't to ask me anything, just tell me. I am there to serve you and your guests to make your day the best it can be.
Professional Standards Quality Service
I work to a strict code of ethics which endorses those of the English Toastmasters Association. I take pride in my turn-out. I will not consume alcohol of any description when I am working so I am clear headed and responsive throughout, nor will I seek to be fed, which raises me above those who are not professionally trained and helps to make sure that your day is indeed the day of your dreams.
Would you leave your day in the hands of your Best Man or a relative who are there to enjoy your day with you? Not a good idea - leave it to a professional toastmaster
THIS PROFESSIONAL!
Very best wishes to you on your fabulous day Tony
Please give me a call now on 01322 403616 or
07914 754843
Some toastmaster's testimonials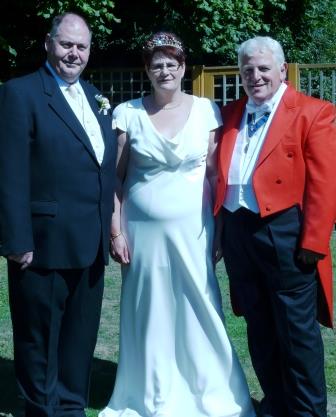 Saturday 3rd August The new Mr & Mrs Brett-Nightgale, Holiday Inn, Ashford
Dear Tony,
Thank you for all that you did for Paul and I leading up to and on our Wedding Day yesterday, you were great, stunning in your uniform and how you kept every thing running smoothly and to time. Everyone commented on your calmness and style Thank you also for assisting Paul with his speech and our photographer with all the formal photographs in the grounds, you were brill!
Thanks again
Debbie and Paul xx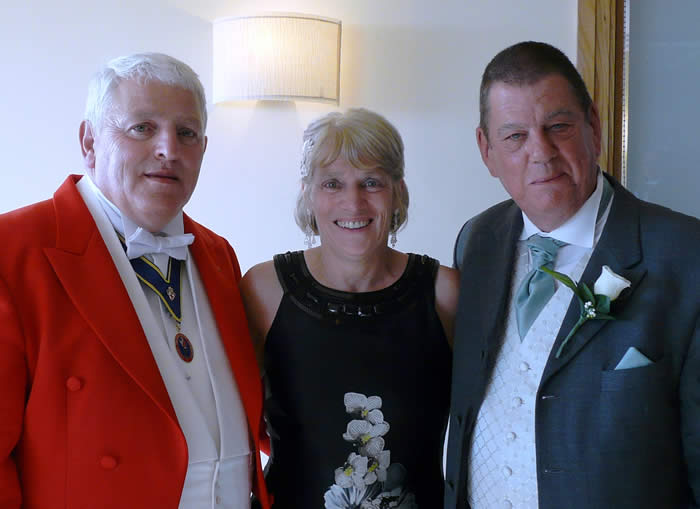 Wedding Sunday 7th July 2013 The Carousel Hotel, South Shore, Blackpool, Lancashire.
Dear Tony,

Thank you for all you did to make our day superb, your guidance and help was outstanding, all our guests commented on your smartness, calmness and the way you
carried the day, you were brill!!

Again many thanks
Lots of Love

Maria and John Hallam
The wedding on Terry and Claire Phillips on 28th May 2013 at The Warren, Hayes, Kent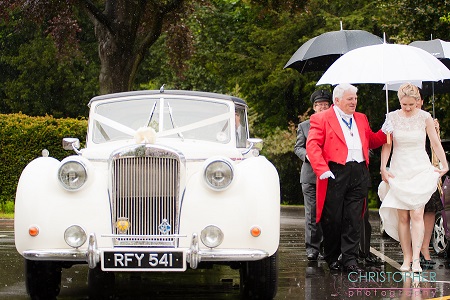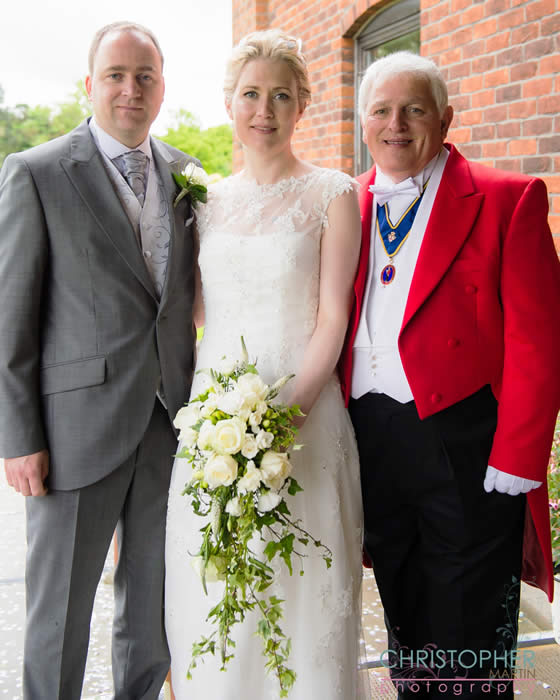 Dear Tony,

Sorry for the delay in getting back to you.

Claire and I want to say a big thank you for all you did for us, leading up to and on the day of our wedding. Your turnout was exemplary, very smart and despite awful weather on the day nothing was to much trouble for you, and your calm and attention to detail ensuring that the event ran smoothly.

We would not hesitate in recommending you to others

Thanks again

Terry and Claire
Best regards
Tony
Dear Tony

Just a quick note to express our sincere thanks and appreciation for all you did for us in the lead up to our wedding and reception.
Your help and assistance was superb and especially at our reception you put Lawrence and I at our ease and guided us through it. Many thanks again.

Love - Joyce & Lawrence xxxx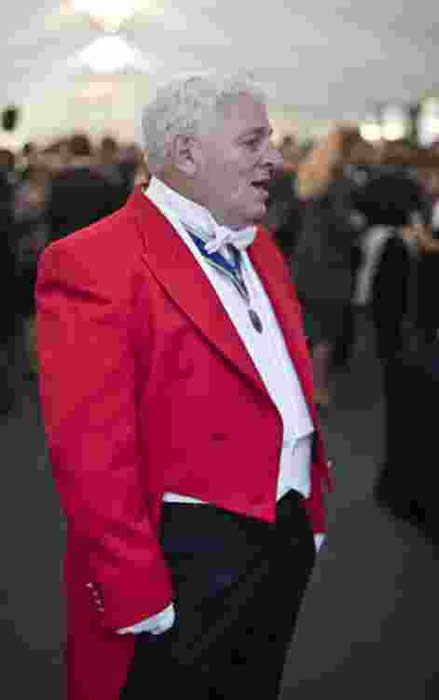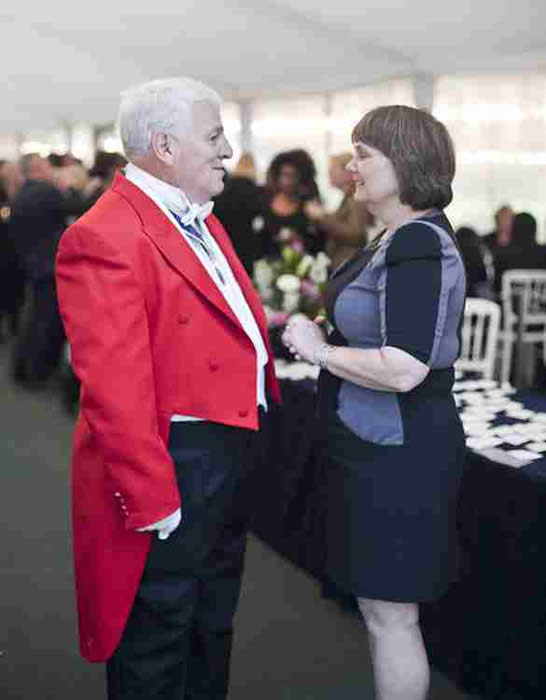 Dear Tony
Renaissance Summer Party
I just wanted to say thank you for your valuable assistance with the party we recently held for our clients in the Marquee & Walks of Gray's Inn.
It was extremely helpful to have you on the entrance resplendent in your red coat welcoming our guests and directing them to the right place. A number commented on the professional manner in which the whole event was handled and I am sure your efforts were a contributory factor in giving that impression.
I do wish you every success in the future as a Toastmaster.
Yours sincerely
Brian Jubb — Head of Chambers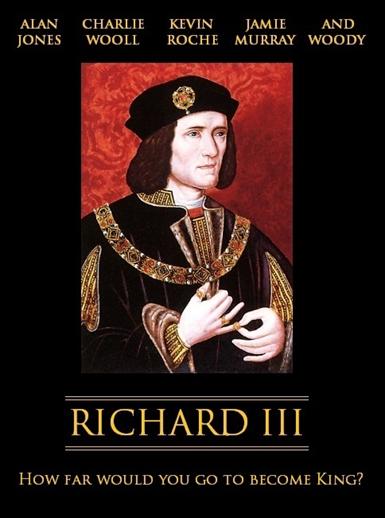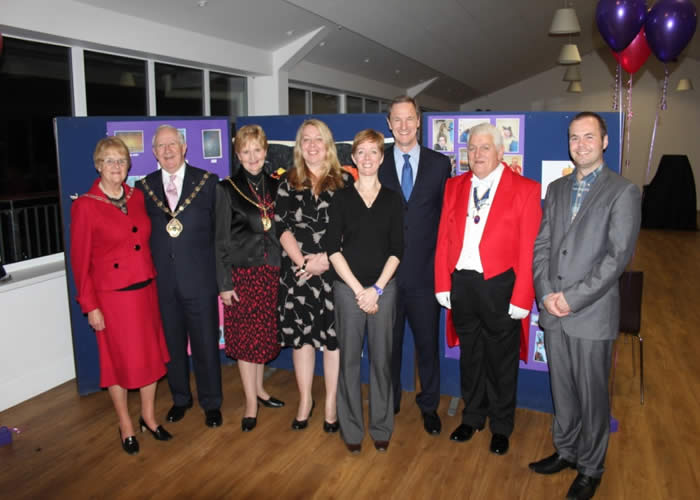 On the evening of Thursday 15th November 2012 at Guildford Rugby Club I had the honour and privilege to be the Master of Ceremonies at the Surrey & West London Autism Service presentation of Richard III and Annual Awards Ceremony in the presence of the Mayor and Mayoress of Waverley and the Mayor of Godalming.
From L to R: Mayor & Mayoress of Waverley; Mayor of Godalming; Julie Tripp, Service Manager, Natasha Kollicic Area Service Manager, Mark Lever, CEO and James Laing Deputy Service Manager (Producer of Richard III video)
The Chief Executive Office of the National Autistic Society Mr Mark Lever presented the Awards
"Dear Tony,
I am sorry it has taken me awhile but I am sure you will know how busy we all are!
A big thank for being our MC for the Awards evening, your presence was a great success and went down a storm with all present, even the people who we support thought it "lifted" the whole occasion and they felt special. Mark Lever too, found it great that you were one of our own!
Thanks for everything, same again next year?"
Kindest regards Julie Tripp
Kent Wedding Venues
Abbey Hotel - Kent
Abbots Barton Hotel Canterbury - Kent
Aberdeen House - Kent
Abode Canterbury - Kent
Acacia Hall - Kent
Alexandra Suite - Kent
Ashford International Hotel - Kent
Ashford Post House - Kent
Beckenham Place - Kent
Bell Hotel Sandwich - Kent
Best Western - Kent
Best Western Churchill Hotel - Kent
Best Western Russell Hotel - Kent
Bickley Manor Hotel & Restaurant - Kent
Boughton Monchelsea Place - Kent
Brandshatch Place Hotel & Spa - Kent
Brick House Farm - Kent
Bridgewood Manor - Kent
Bromley Manor Hotel - Kent
Broome Park - Kent
Burlington Hotel - Kent
Canterbury Cathedral - Kent
Castle Keep Hotel - Kent
Castlemere Hotel - Kent
Chart Hills Golf Club - Kent
Chartwell - Kent
Chaucer Hotel - Kent
Chiddingstone Castle - Kent
Chilston Park Country House Hotel - Kent
Clarendon Hotel - Kent
Cobham Hall - Kent
Combe Bank School - Kent
Conningbrook Hotel - Kent
Conniston Hotel - Kent
Cooling Castle Barn Ltd - Kent
Court Stairs Country Club - Kent
Croft Hotel - Kent
Crofton Halls - Kent
Cygnet House - Kent
Deal Castle - Kent
Deal Town Hall - Kent
Dover Castle - Kent
Eastwell Manor - Kent
Eastwell Park Boat House - Kent
Elwick House - Kent
Etchinghall Golf Club - Kent
Faringham Hotel - Kent
Finchcocks - Kent
Fort Amherst - Kent
Gads Hill Place - Kent
Grand Burstin Hotel - Folkestone - Kent
Grange Moor Hotel - Kent
Groombridge Place - Kent
Grove Ferry Inn - Kent
Grove Hill House - Kent
Hadlow Manor Hotel - Kent
Harrow Hall Hotel - Kent
Hartlip Place - Kent
Hempstead House - Kent
Hever Castle Golf Club - Kent
Hever Castle Tudor Village - Kent
High Rocks - Kent
Hilltop Hotel - Kent
Hilton Dartford Bridge - Kent
Hilton Maidstone - Kent
Holiday Inn Ashford - Central - Kent
Holiday Inn Ashford North (A20) - Kent
Holiday Inn Maidstone - Kent
Hop Farm Country Park - Kent
Hotel Du Vin - Kent
Hotel St George - Kent
Howfield Manor - Kent
Imperial College London Wye - Kent
Inn on the Lake - Kent
Julie Rose Stadium - Kent
Kent National Golf Club Brenchley - Kent
Kings Hall - Kent
Kits Coty - Kent
Knowle Country House - Kent
Knowlton Court - Kent
Ladham House - Kent
Langley Hotel - Kent
Larkfield Priory Hotel, Kent
Leas Cliff Hall - Kent
Leaves Manor Hotel - Kent
Leeds Castle - Kent
Little Hermitage - Kent
Little Silver Country Hotel - Kent
Little Woottons - Kent
London Beach Country Hotel & Golf Club - Kent
London Golf Club - Kent
Lost Village of Dode - Kent
Lympne Castle - Kent
Maidstone Post House - Kent
Marriott Tudor Park - Kent
Maybrook House - Kent
Milton Place - Kent
Mount Ephraim Gardens - Kent
Mountains Country House - Kent
Museum of Kent Life - Kent
Nettlestead Place - Kent
New Wellington Hotel - Kent
Nurstead Court - Kent
Oakley House - Kent
Oakwood House - Kent
Orangery at Turkey Mill - Kent
Pavillion on the Sands - Kent
Pegwell Bay Hotel - Kent
Penshurst Place - Kent
Philpots Manor - Kent
Port Lympne Wild Animal Park - Kent
Priestfield - Kent
Quality Hotel Burlington - Kent
Quex House - Kent
Ramada Dover - Kent
Ramada Maidstone - Kent
Ratsbury Barn - Kent
Rochester Cathedral - Kent
Rowhill Grange Hotel - Kent
Royal Wells Hotel - Kent
Sackville School - Kent
Salmestone Grange - Kent
Salomons - Kent
Sandwich Guildhall - Kent
Sharsted Court - Kent
Shorncliff House - Kent
Sole Street House - Kent
Spa Hotel Tunbridge Wells - Kent
St Augustines - Kent
St Augustines Priory - Kent
St Julians Club - Kent
St Martins Priory - Kent
Stade Court - Kent
Stone Castle - Kent
Stone Green Hall - Kent
Swarling Manor - Kent
Tenterden Town Hall - Kent
The Barn - Tunbrideg Wells - Kent
The Beacon - Kent
The Bell Hotel - Kent
The Croft - Kent
The Dog Inn - Kent
The Falcons (Rare Breeds Centre) - Kent
The Granby Hotel & Restaurant - Kent
The Grand Folkestone - Kent
The High Rocks - Kent
The Hythe Imperial - Kent
The Marine Hotel - Kent
The Marquisat Alkam - Kent
The Orchard - Kent
The Owl House - Kent
The Pines Calyx - kent
The Queens Inn - Kent
The Smugglers Restaurant - Kent
The Star & Eagle Hotel - Kent
The Swallow Chaucer Hotel - Kent
The Swallow Kent International - Kent
The Swan - Kent
The Three Tuns Inn - Kent
The White Horse Inn - Kent
The Woodstock - Kent
Theatre Royal - Kent
Thistle Brands Hatch - Kent
Timbers - Ashford - Kent
Tollgate Hotel - Kent
Tonbridge Castle - Kent
Turkey Mill Events Ltd - Kent
Village Hotel & Leisure Club - Kent
Wadhurst Castle - Kent
Walmer Castle & Gardens - Kent
Waltham Court - Kent
Weald of Kent - Kent
Westenhanger Castle - Kent
Westerham Golf Club - Kent
Willesborough Windmill - Kent
Windy Ridge - Kent
Woodlands Manor Golf Club - Kent
Wyvern Hall - Kent
Yotes Court - Kent
Towns and Villages of Kent England
Abbey Gate, Ackholt, Acol, Acrise, Acton, Addington, Adisham, Aldington, Alkham, Alland Grange, Allhallows, Allington, Amber Green, Amberfield, Ansdore, Anvil Green, Appledore, Appledore Heath, Arnold, Arpinge, Ash, Ash-Cum-Ridley, Ashford, Ashley, Aycliff, Aylesford, Aylesford Green, Aylesham, Badgers Mount, Badlesmere, Bagham, Bakers Hole, Bapchild, Barden Park, Barfrestone, Bargains Hill, Barham, Barksore, Barming, Barming Heath, Barnes Street, Barnsole, Barrow Green, Barrow Hill, Bartletts, Basted, Battle Street, Bay Hill, Beacon Hill, Bean, Bearsted, Beaver, Beaver Green, Bedgebury, Bedmonton, Bekesbourne, Bekesbourne Hill, Bekesbourne With Patrixbourne, Bellevue, Beltinge, Beltring, Beluncle, Benenden, Benover, Berwick, Bessels Green, Bethersden, Betsham, Betteshanger, Betteshanger Colliery, Bewlbridge, Bewley, Bexon, Bicknor, Bidborough, Biddenden, Biddenden Green, Bifrons, Bill Street, Bilsington, Bilting, Birchington, Bircholt, Birchwood, Birling, Bishops Down, Bishops Down Park, Bishopsbourne, Bishopsdale, Bishopstone, Bitchet Green, Black Princes Chantry, Blackhurst, Blackwall, Bladbean, Blean, Bletchenden, Bloodden, Blowers Hill, Blue Pigeons, Blue Town, Bluebell Hill, Bluetown, Boarley, Bobbing, Bodsham Green, Bogden, Bogle, Bonnington, Boons, Bopeep, Borden, Bordyke, Borough Green, Borstal, Bossingham, Bossington, Botolphs Bridge, Bottom Pond, Bough Beach, Boughton Aluph, Boughton Green, Boughton Lees, Boughton Malherbe, Boughton Monchelsea, Boughton under Blean, Bowhill, Boxley, Boyden Gate, Brabourne, Brabourne Lees, Bradbourne, Brambledown, Brambles, Bramling, Brandfold, Brandridges, Brands Hatch, Brasted, Brasted Chart, Breach, Bredgar, Bredhurst, Brenchley, Brenzett, Bridge, Bridge Woods, Brissenden Green, British Legion Village, Broad Ford, Broad Street, Broad Tenterden, Broadlees, Broadoak, Broadstairs, Broadstairs and St Peters, Broadstone, Broadwater Down, Broadway, Bromley Green, Brompton, Bromstone, Brook, Brook Place, Brook Street, Brookland, Brooks End, Broom Street, Broome Park, Broomfield, Broomfield and Kingswood, Broomhill, Buckhurst, Buckland, Buckmans Green, Buckwell, Bull Green, Bulleign, Bullen, Bullingstone, Bullockstone, Burham, Burlings, Burmarsh, Burntwick Island, Busheyfield, Bushy Ruff, Butlers Place, Button Street, Buttsole, Bybrook, Cage Green, Calcott, Calehill Park, Calverley Park, Camden Park, Camer, Canterbury, Capel, Capel Cross, Capel Street, Capel-le-Ferne, Capstone, Castle Hill, Castle Street, Cellarhill, Chainhurst, Chalk Hole, Chalkenden, Chalkwell, Challock, Chambers Green, Chapel Hill, Charcott, Charing, Charing Heath, Chart Corner, Chart Hill, Chart Sutton, Chartham, Chartham Hatch, Chartway Street, Chatham, Chattenden, Cheesmans Green, Chegworth, Chennell Park, Chequers Street, Cheriton, Chestfield, Chestnut Street, Chetney, Chevening, Chiddingstone, Chiddingstone Causeway, Chiddingstone Hoath, Chilham, Chillenden, Chilmington Green, Chilton, Chilton Hills, Chingley, Chipstead, Chislet, Chitty, Christophers Row, Church Hill, Church Hougham, Church Street, Church Whitfield, Clap Hill, Clapper Hill, Clares Forstal, Clay Gate, Claydene, Claygate, Claygate Cross, Claypits, Clement Street, Cliffe and Cliffe Woods, Cliffe Woods, Cliffsend, Cliftonville, Cobbs Croft, Cobham, Cock Street, Coldblow, Coldharbour, Coldred, Coldred Street, Coldrum, Colebrooke, Colham Green, Collier Street, Colliers Green, Combe Bank, Combourne, Comp, Congelow, Conghurst, Conyer, Cooling, Cooling Street, Coolinge, Coombe, Coopers Corner, Coopers Street, Cop Street, Coppins Corner, Copton, Corks Pond, Corn Hill, Coursehorne, Court Lees, Court Lodge, Court-At-Street, Courtsole, Cowden, Coxheath, Coxhill, Crabble, Cranbrook, Craylands, Crittenden, Crockenhill, Crockham Hill, Crockhurst Street, Crockley Green, Crocksfoot Hill, Cross-At-Hand, Crouch, Crouch House Green, Crow Corner, Crowbourne, Crowdleham, Crowhill, Crowhurst, Crown Quay, Crundale, Cuckolds Green, Culmers, Culverstone Green, Curteis' Corner, Curtisden Green, Cuxton, Danaway, Dane John, Dane Street, Daniels Water, Dans Hill, Darenth, Dargate, Dargets Wood, Darland, Dartford, Dartford Heath, David Street, Davington Hill, Deal, Dean Bottom, Dean Street, Deans Bottom, Deans Hill, Deerton Street, Delce, Denge Marsh, Denny Bottom, Densole, Denstroude, Dent de Lion, Denton, Denton With Wootton, Derringstone, Detling, Devils Den, Dibden, Dingleden, Ditton, Doddington, Donkey Street, Dover, Dowle Street, Downgate, Downswood, Duckpit, Dully, Dumpton, Dundle, Dungate, Dungeness, Dunkirk, Dunkirk End, Dunks Green, Dunn Street, Dunton Green, Durlock, Durrant Green, Dymchurch, Each End, Easole Street, East Barming, East Bottom, East Brabourne, East Dumpton, East End, East Farleigh, East Langdon, East Malling and Larkfield, East Malling Heath, East Peckham, East Rainham, East Stourmouth, East Street, East Studdal, East Sutton, Eastchurch, Eastling, Eastons Corner, Eastry, Eastwell, Eastwood, Ebbsfleet, Eccles, Eddington, Edenbridge, Egerton, Egmore Hatch, Elham, Elham Valley, Elinlegh, Elmley, Elms, Elmsted, Elmstone, Elvington, Epple, Erriottwood, Etchinghill, Everden, Ewell Minnis, Eyhorne Green, Eyhorne Street, Eynsford, Eythorne, Fairbourne, Fairfield, Fairhill, Fairseat, Falconhurst (Fawkenhurst, Farleigh Green, Farleigh Hill, Farningham, Fartherwell, Farthing Common, Farthing Green, Farthingloe, Farthings, Faversham, Fawke Common, Fawkham, Felderland, Fenn Street, Fernfield, Field Green, Finglesham, Five Oak Green, Five Wents, Fleete (Flete, Flemings, Fletchers Green, Flishinghurst, Folkestone, Folkstone, Force Green, Ford, Ford Place, Fordcombe, Fordwich, Forstal, Fostall, Fosten Green, Foster Clark Estate, Foulmead, Four Elms, Four Oaks, Four Throws, Four Wents, Fowle Hall, Foxendown, Fredville, French Street, Frindsbury, Frindsbury Extra, Frinsted, Frith, Frittenden, Frogham, Froghole, Frogholt, Frognal Lane, Frogs Hill, Fullers Corner, Further Quarter, Gadshill, Gain Hill, Galley Hill, Garlinge, Garlinge Green, Garrington, Gennings, Gibraltar, Giddinge, Gildenhill, Gills Green, Glassenbury, Goat Lees, Goathurst Common, Goddards Green, Godden Green, Godmersham, Godwell, Gold Street, Golden Green, Golden Square, Golford, Goodnestone, Goose Green, Gore, Gore Green, Gore Street, Gorse Green, Goudhurst, Gover Hill, Grafty Green, Grain, Grange, Gransdon, Gravel Castle, Graveney, Graveney With Goodnestone, Gravesend, Great Bayhall, Great Budds, Great Chart With Singleton, Great Cheveney, Great Comp, Great Foxholt, Great Jobs Cross, Great Mongeham, Great Pattenden, Great Stonar, Great Tottington, Great Watersend, Greatness, Greatstone, Green Hill, Green Lane, Green Street Green, Greenhill, Greenhithe, Greenway Forstal, Greet, Grigg, Groombridge, Grove, Grove Green, Grovehurst, Grubb Street, Guildsted, Guilton, Gun Green, Gushmere, Guston, Hackington, Hacklinge, Hadlow, Haffenden Quarter, Haine, Hale, Hale Street, Halfway Houses, Halfway Street, Hall Wood, Halling, Halstead, Halstow, Ham, Ham Green, Ham Hill, Ham Street, Hamden, Hammill, Hampton, Hamptons, Hamstreet, Harbledown, Harbourland, Hareplain, Harmans Corner, Harrietsham, Hartley, Hartley Green, Hartley Hill, Hartlip, Harty, Harvel, Hassell Street, Haste Hill, Hastingleigh, Haviker Street, Hawkenbury, Hawkhurst, Hawkinge, Hawkwell, Hawley, Hawleys Corner, Hayle Place, Haysden, Hazel Street, Headcorn, Hearnden Green, Hearts Delight, Heath Side, Heaverham, Hempstead, Hemsted, Henbury, Hengherst, Hengrove, Henhurst, Henley Street, Henwood Green, Hereson, Herne, Herne and Broomfield, Herne Bay, Herne Hill, Herne Pound, Hernhill, Heronden, Hersden, Hever, Hextable, Hickmans Green, Hicks Forstal, High Brooms, High Halden, High Halstow, High Rocks, High Street, Higham, Higham Upshire, Highfield, Highgate, Highstead, Highsted Forstal, Hilden Park, Hildenborough, Hill Green, Hill Park, Hill Street, Hillborough, Hillside, Hinxhill, Hoaden, Hoath, Hoath Corner, Hoathly, Hodsoll Street, Hogbens Hill, Hogtub Green, Holborough, Hole Street, Hollanden, Hollands Hill, Hollicondane, Hollingbourne, Hollins Bottom, Hollow Street, Holly Hill, Hollybushes, Holmbush, Holt Street, Home Street, Homestall, Honey Hill, Hoo, Hoo St Wergurgh, Hook Green, Hoppers Corner, Horn Street, Hornes Place, Horns Cross, Horns Green, Horselees, Horseshoe Green, Horsham, Horsmonden, Horton, Horton Green, Horton Kirby, Horton Kirby and South Darenth, Horton Park, Hosey Hill, Hothfield, Hougham Without, How Green, Howt Green, Hucking, Hulberry, Hungershall Park, Hunters Forstal, Hunton, Hunts Hill, Hurst Hill, Hythe, Ickham and Well, Ide Hill, Iden Green, Ifield, Ightham, Ileden, Isle of Grain, Istead Rise, Ivy Hatch, Ivychurch, Iwade, Johns Green, Johns Hole (St Johns Hole, Joyce Green, Jubilee Corner, Julliberrie Downs, Kearsney, Kempes Corner, Kemsing, Kemsley, Kemsley Street, Kenardington, Kench Hill, Kennaways, Kennington, Kensham Green, Kent Hatch, Kent Street, Kenward, Kettle Corner, Key Street, Keycol, Keys Green, Kilndown, King Hill, Kings Farm, Kingsdown, Kingsdown Park, Kingsdown Plot, Kingsgate, Kingsnorth, Kingston, Kippings Cross, Kippington, Kits Coty Estate, Knatts Valley, Knaves Ash, Knockhall, Knockholt, Knockholt Pound, Knockmill, Knowle Hill, Knowles Bank, Knowlton, Knox Bridge, Lacton Green, Laddingford, Lade, Ladham, Lamberden, Lamberhurst, Lane End, Langdon, Langley, Langton Green, Lark Hill, Larkfield, Lashenden, Laughing Water, Leadingcross Green, Leaveland, Leeds, Leigh, Leigh Green, Lenham, Lenham Forstal, Lenham Heath, Letts Green, Lewson Street, Leybourne, Leysdown, Leysdown-on-Sea, Lidsing, Lillesden, Lilyhole, Linkhill, Linton, Little Beachborough, Little Berwick, Little Betteshanger, Little Biddenden Green, Little Buckland, Little Budds, Little Chart, Little Cheveney, Little Coldharbour, Little Comp, Little Fisher Street, Little Foxholt, Little Halden Place, Little Hermitage, Little Hothfield, Little Houses, Little London, Little Mill, Little Preston, Little Scotney, Little Sheephurst, Little Shuttlesfield, Little Stonar, Little Tottington, Littlebourne, Littlebrook, Littlestone-on-Sea, Liverton Street, Livesey Street, Lloyds Green, Loddington, Lodge Hill, London Beach, Longfield, Longfield Hill, Longford, Longridge, Longspring Wood, Loose, Loose Hill, Loose Valley, Love Street, Lower Barnend, Lower Bush, Lower Ensden, Lower Eythorne, Lower Goldstone, Lower Green, Lower Halling, Lower Halstow, Lower Hardres, Lower Luddesdown, Lower Rainham, Lower Stoke, Lower Upnor, Lower Walmer, Lower Willington, Lower Woolwich, Luddenham, Luddesdown, Lullingstone, Lunsford, Luton, Lydd, Lydd-on-Sea, Lydden, Lymbridge Green, Lyminge, Lympne, Lynsore, Lynsore Bottom, Lynsted, Macknade, Maidstone, Malmains, Maltmans Hill, Mangravet Estate, Manston, Maplescombe, Mapleton, Marchurst, Marden, Marden Beech, Marden Thorn, Margate, Marine Town, Markbeech, Market Heath, Marley, Marling Cross, Marlpit Hill, Marsh Green, Marsh Quarter, Marshborough, Marshside, Martin, Martin Mill Station, Martyrs Field, Matfield, Matts Hill, Maxted Street, Maxton, Maypole, Medhurst Row, Meopham, Meopham Green, Meresborough, Mereworth, Mersham, Mid Higham, Middle Deal, Middle Quarter, Middlestoke, Mile End Green, Mile Town, Milebush, Mill Street, Millbank, Millbank Place, Millhall, Milstead, Milstead and Kingsdown, Milton, Milton Regis, Milton Street, Minster, Minster in Sheppey, Modest Corner, Molash, Monday Boys, Monks Hill, Monks Horton, Monkton, Moons Green, Moor Street, Moorstock, Morehall, Motney Hill, Mount, Mount Ephraim, Mount Pleasant, Mountain Street, Mowshurst, Mud Row, Murston, Mystole, Nackholt, Nackington, Nagden, Napchester, Nash, Nash Street, Nepicar, Nether Hale, Nettlestead, Nettlestead Green, Nevill Park, New Barn, New Barns, New Broadlees, New Horsted, New Hythe, New Mill, New Pound, New Romney, New Street, New Town, Newbarn, Newchurch, Newenden, Newingreen, Newington, Newland Green, Newnham, Newtown, Nizels Hoath, Noahs Ark, Nonington, North Ash, North Elham, North Foreland, North Frith, North Halling, North Leigh, North Lyminge, North Poulders, North Stonar, North Street, North Willesborough, Northbourne, Northdown, Northfleet, Northumberland Bottom, Northwood, Norton, Norton Green, Norwood, Nurstead, Nutts, Oad Street, Oare, Ockley, Offham, Old Broadlees, Old Park Barracks, Old Place, Old Romney, Old Soar, Old Tree, Old Wives Lees, Oldbury, Ongley East, Ongley West, Ordnance Place, Orlestone, Ospringe, Otford, Otham, Otham Hole, Otterden, Otterham Quay, Ottinge, Out Elmstead, Overland, Oxney, Paddlesworth, Paddock, Paddock Wood, Pagehurst, Painters Forstal, Palm Bay Estate, Palmarsh, Palmers Green, Paramour Street, Park, Park Barracks (Old, Park Field, Park Hill, Parkgate, Patrixbourne, Pattenden, Payden Street, Pean, Pearsons Green, Peckham Bush, Pedlinge, Peene, Peening Quarter, Pegwell, Pemble Cross, Pembury, Penhill, Pennypot, Penshurst, Perry, Perry Street, Perrywood, Pested, Petham, Pett Bottom, Pett Place, Pett Street, Petteridge, Pettings, Petty France, Pierremont, Pinden, Pineham, Pinks Corner, Pitts Wood, Pivington, Pizien Well, Platt, Platts Heath, Platts Heath, Plaxdale Green, Plaxtol, Pluckley, Plumtree Green, Pod Corner, Pollhill, Pootings, Port Victoria, Postling, Postling Green, Potmans Heath, Potten Street, Potters Forstal, Pouces, Poulders Gardens Estate, Poulhurst, Pounds Bridge, Pratling Street, Preston, Preston Village, Priestlands, Priestwood, Priestwood Green, Prospect Place, Provender, Puddledock, Purfleet, Pye Corner, Queen Street, Queenborough, Queenborough-in-Sheppey, Queensdown, Rabbits Cross, Radfall Hill, Radfield, Rainham, Ram Lane, Ramsgate, Ranscomb, Ratling, Rawling Street, Reading Street, Reculver, Red Hill, Red Oak, Redstreet, Reinden, Renville, Rhode Common, Rhoden Green, Rhodes Minnis, Richborough, Richdore, Ridge Row, Ridgway, Ringlestone, Ringwould With Kingsdown, Rippers Cross, Ripple, Riseden, River, River Hill, River Without, Riverhead, Rochester, Rochester Park Estate, Rodmersham, Rodmersham Green, Rolvenden, Rolvenden Layne, Romden Bridge, Romford, Romney Street, Rooting Street, Roseacre, Rosherville, Rough Common, Roughway, Round Street, Rowhill, Rowling, Rowling Street, Royal British Legion Village, Royal Tunbridge Wells, Roydon, Ruckinge, Ruffins Hill, Rugmer Hill, Rumfields Gap, Rushams, Rushbourne, Rushenden, Rushmere, Rusthall, Ryarsh, Sackettshill, Saints Hill, Salters Cross, Salters Heath, Saltwood, Sand Hills, Sandgate, Sandhurst, Sandhurst Cross, Sandling, Sandling Junction, Sandown Park, Sandway, Sandwich, Sandwich Bay, Sandwich Hill, Sarre, Satmar, Sayes Court, Scalers Hill, Scarborough, Scrapsgate, Seabrook, Seal, Seasalter, Seaton, Seaview Estate, Seed, Sellindge, Selling, Selson, Selstead, Sevenoaks, Sevenoaks Weald, Sevenscore, Sevington, Shadoxhurst, Shalmsford Street, Sharnal Street, Sharps Hill, Sharsted, Shatterling, Shaw Hill, Sheep Court, Sheerland, Sheerness, Sheerness East, Sheerwater, Sheet Hill, Sheldwich, Sheldwich Lees, Shellness, Shelvin, Shepherdswell (Sibertswold, Shepherdswell With Coldred, Shepway, Shipbourne, Shipley Hatch, Shirkoak, Sholden, Sholdenbank, Shoreham, Shorncliffe Camp, Shorne, Shottenden, Shuart, Sibertswold (Shepherdswell, Sibton Park, Silver Hill, Silver Street, Singles Cross, Singlewell, Sinkhurst Green, Sissinghurst, Sittingbourne, Skeete, Skinners Farm, Skinners Hill, Slade, Small Hythe, Smarden, Smarts Hill, Smeeth, Snargate, Snave, Snipeshill, Snoad Hill, Snodland, Snoll Hatch, Snowdown, Snughorne, Sole Street, Solestreet, Somerhill, South Alkham, South Ashford, South Darenth, South Green, South Park, South Poulders, South Stour, South Street, South Willesborough, Southborough, Southborough Common, Southernden, Southfleet, Southstreet, Sparkeswood, Spearpoint Corner, Spekes Bottom, Spelders Hill, Speldhurst, Spelmonden, Spendiff, Spitals Cross, Spittle Crouch, Sponden, Sprattling Street, Spring Grove, Springetts Hill, Springhead, Spurban Hill, St Albans Downs, St Anns Green, St Clere, St Cosmus and St Damian in T, St Cosmus and St Damian in the, St Johns, St Lawrence, St Leonards Street, St Margarets, St Margarets At Cliffe, St Margarets Bay, St Margarets Road, St Mary Hoo, St Mary in the Marsh, St Marys Bay, St Michaels, St Nicholas At Wade, St Stephens, St Thomas Cross, St Thomass Hill, Stalisfield, Stallions Green, Standen, Standen Street, Standings Cross, Stanford, Stanfords End, Stangate, Stanhill, Stanhope, Stansted, Staple, Staplehurst, Staplestreet, Statenborough, Station Road, Stede Quarter, Steeds Lane, Stelling, Stelling Minnis, Stiff Street, Stockbury, Stockers Head, Stockland Green, Stocks Green, Stodmarsh, Stoke, Stonar, Stone, Stone Cross, Stone Hill, Stone Street, Stone-Cum-Ebony, Stonebridge Green, Stonecrouch, Stonegreen, Stonehall Village, Stonehill Green, Stonehill Woods, Stonestreet Green, Stonewood, Stourmouth, Stowting, Street End, Strood, Stubbs Cross, Studd Hill, Studdal, Sturry, Styants Bottom, Summer Hill, Summerfield, Sundridge, Susans Hill, Sutton, Sutton At Hone, Sutton Street, Sutton Valence, Sutton-At-Hone and Hawley, Swalecliffe, Swanley, Swanley Bottom, Swanley Junction, Swanley Village, Swanscombe and Greenhithe, Swanton, Swanton Street, Swaylands, Sweetlands Corner, Swifts Green, Swing Gate, Swingfield, Swingie Hill, Syndale Valley, Tankerton, Tatlingbury, Tedders Lea, Temple, Temple Ewell, Tenterden, Teston, Teynham, Thanington Without, The Alders, The Brents, The Corner, The Crook, The Down, The Farthing, The Forstal, The Freehold, The Gore, The Green, The Groves, The Ham, The Heath, The Hoath, The Horns, The Leacon, The Mean, The Moor, The Paddock, The Park, The Pound, The Quarter, The Rocks, The Springs, The Stair, The Stocks, The Valley, Thong, Thorne, Three Chimneys, Three Elm Lane, Throwley, Throwley Forstal, Thurnham, Tickenhurst, Tickham, Tilmanstone, Timberden Bottom, Tonbridge, Tong, Tong Green, Tonge, Torry Hill, Tovil, Tower Hamlets, Tower Hill, Townland Green, Toys Hill, Trosley, Trottiscliffe, Troy Town, Tudeley, Tudeley Hale, Tunstall, Tut Hill, Tweed Hill, Twelve Acres, Twenties, Twitham, Twitton, Twydall, Tyland, Tyler Hill, Tylers Green, Ulcombe, Under River, Underdown, Underhill, Underling Green, Upchurch, Uphill, Uplees Marshes, Upnor, Upper Barnend, Upper Bush, Upper Deal, Upper Ensinge, Upper Eythorne, Upper Garrington, Upper Goldstone, Upper Hale, Upper Halling, Upper Harbledown, Upper Hardres, Upper Harvel, Upper Haysden, Upper Luton, Upper Mill, Upper Upnor, Upper Willington, Upper Woolwich, Upstreet, Upton, Upton Wood, Vexour, Victoria Town, Vigo Village, Vinters Park, Wainscott, Walderslade, Wall End, Wallend, Walmer, Walmestone, Walnut Tree, Walters Green, Waltham, Wanden, Wanshurst Green, Warden, Warden Mill, Warden Point, Ware, Ware Street, Warehorne, Warmlake, Warren Street, Watchgate, Waterham, Wateringbury, Waterman Quarter, Watts Cross, Way, Weavering Street, Weddington, Well Hill, Well Street, Wellers Town, Wenderton, West Brabourne, West Cross, West Dumpton, West End, West Farleigh, West Hougham, West Hythe, West Kingsdown, West Langdon, West Malling, West Minster, West Ongley, West Peckham, West Rainham, West Ripe, West Stourmouth, West Street, West Whitfield, West Yaldham, West Yoke, Westbere, Westbrook, Westcourt, Westenhanger, Westerham, Western Heights, Westfield Sole, Westgate-on-Sea, Westmarsh, Westwell, Westwell Leacon, Westwood, Wetham Green, Whatsole Street, Wheelbarrow Town, Wheelers Street, Whetsted, Whiteacre, Whitefriars, Whitehall, Whitehill, Whites Hill, Whitfield, Whitstable, Wichling, Wickham, Wickhambreaux, Wierton, Wigmore, Wildernesse, Wilgate Green, Willesborough, Wilmington, Wilsley Green, Wilsley Pound, Winchet Hill, Windmill Hill, Wingfield, Wingham, Wingham Well, Wingmore, Winkhurst Green, Winterbourne, Wissenden, Withersdane, Wittersham, Wolverton, Womenswold, Woodchurch, Woodland, Woodlands, Woodnesborough, Woodside Green, Woodstock, Woolage Green, Woolage Village, Woolpack, Wootton, Wormshill, Worsenden Green, Worth, Wouldham, Wrangling Green, Wrotham, Wrotham Heath, Wye With Hinxhill, Yalding, Yelsted, Yewhedges, Yewtree Green, Yopps Green, Yorklets