I am able to offer you a vast amount of guidance and assistance to make your wedding or event special for you.

I have over 20 years experience in front of house fine dining and have an extensive knowledge acquired at many kinds of events and general management roles in Europe and in the UK.
I understand the value of service, delivered with passion and excellence and will give a professional and individual service that is tailored to your requirements, thus creating a memorable day for you and your guests.

Using my services will help to make your day special and one to be remembered for all the right reasons.
I am also pleased to offer you guidance on event planning, from helping you to choose the right venue, help with your menu and drinks and also how to make your budget work for you.

As a member of the English Toastmasters Association I have been trained to ensure my services are delivered in line with the Association's Code of Ethics, which includes refraining from partaking of any alcohol whilst performing my professional duties.
A copy of this code will be offered to you before any of my services are delivered. English Toastmasters Association Code of Ethics

I look forward to hearing from you and delivering excellence and passion on your very special day.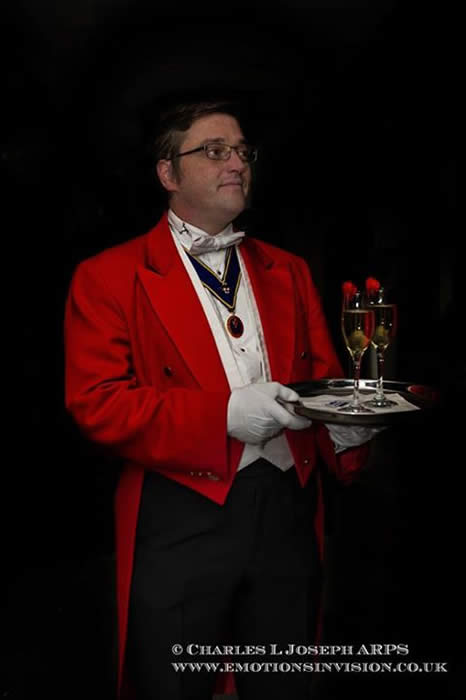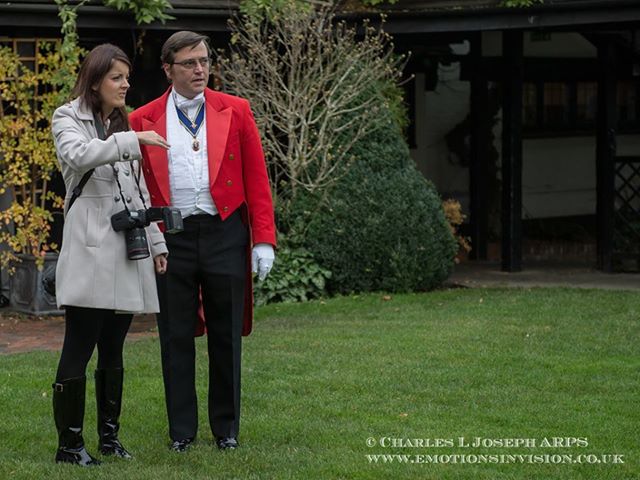 Testimonials
Dear Chris,
I just wanted to put on record how grateful Zhivka and I were for your efforts at our wedding on Sunday. You were quite simply the main man, in the right place at the right time all of the time.
When i was first asked if we needed at Toastmaster my instinct was that it wasnt necessary for a small wedding and therefore was a chance to trim costs at an expensive time.
That would have been a big mistake and we are both so pleased that you were there to conduct the choir so to speak.
Great job,
Thank you again.
John and Zhivka.

Dear Chris, we wanted to say a big thank you for all you did for us on the day.
Even before our wedding day, our toastmaster Chris Bradley was extremely helpful and well prepared. He was committed to ensuring our day ran smoothly and just the way that we wanted it too (even changing the order of the speeches last second).
Chris was available on hand throughout our wedding reception to help with everything, from helping arrange silly surprises for each other to putting wedding gifts in a safe place - he even ran an aunt down to the local cash point in his car. Chris is incredibly pleasant and easy to engage with and by the end of the evening all our guests had something wonderful to say about their encounter with Chris. He was a truly wonderful addition to our wedding day and ensured everything ran smoothly so we could enjoy the moment - stress free. We couldn't be happier.
Thank you!
Joey and Matthew Bennett-Lovesey
Master of Ceremonies Essex Wedding Toastmaster Wedding Toastmaster in Essex Hire a Toastmaster Hire a Toastmaster in Esssex
Hertfordshire Toastmaster Hertfordshire Wedding Toastmaster Cambridgeshire Toastmaster Essex Toastmaster Hertfordshire Toastmaster London Toastmaster
Some wedding venues in Hertfordshire that Chrisis pleased to work at as your toastmaster
Ardmore House Hotel, St Albans, Hertfordshire
Ashridge Country House, Berkhampsted, Hertfordshire
Barley Town House. Church End, Barley, Royston, Herts
Bishop's College, Churchgate, Cheshunt
Bishops Stortford Registry Office
Bobsleigh Hotel, Hemel Hempstead, Hertfordshire
Brickendonbury, Hertford
Briggens House Hotel, Stansted, Hertfordshire
Brocket Hall, Welwyn, Hertfordshire
Broxbourne Registry Office, Hertfordshire
Buckettsland Farm, Well End, Hertfordshire
Burton Grange, Cheshunt, Hertfordshire
Bush Hall Hotel, Hatfield, Hertfordshire
Bushey Country Club, High Street, Bushey
Cheshunt Marriott Hotel, Halfhide Lane, Turnford, Broxbourne, Hertfordshire
Coltsfoot Country Retreat, Bulls Green, Datchworth, Hertfordshire
Dacorum Registry Office, Queensway, Hemel Hempstead
Danesgate House, Stevenage, Hertfordshire
Down Hall Country House, Hatfield Heath, Hertfordshire
Durrants, Rickmansworth, Hertfordshire
Elstree Moat House, Barnet By Pass, Borehamwood, Hertfordshire
Fanhams Hall, Fanhams Hall Road, Ware, Hertfordshire
Garston Manor, Watford, Hertfordshire
Green End Park Hotel, Dane End, N- Ware, Hertfordshire
Hanbury Manor, Ware, Hertfordshire
Hatfield Lodge, Comet Way, Hatfield
Hatfield Park, Old Palace and Riding School, Hatfield, Hertfordshire
Hatfield Registry Office, Hertfordshire
Hertford and Ware Registry Office, Hertford
Hilton National Hotel, Elton Way, Watford, Hertfordshire
Hitchin and Stevenage Registry Office, Stevenage
Jarvis Aubrey Park Hotel, Hemel Hempstead Road, Redbourn, Herts
Jarvis Comet Hotel, 301 St Albans Road West, Flatfield, Hertfordshire
Jarvis International Hotel, Watford By Pass, A41, Watford, Hertfordshire
Kings Arms Hotel, 147 High Street, Berkhamsted, Herts
Knebworth Park, The Manor Barn, Old Knebworth, Hertfordshire
Leaside House, Hatfield, Hertfordshire
Letchworth Hall Hotel, Hertforshire
Mickelfield Hall, Rickmansworth, Hertfordshire
Moor Park Golf Club, Rickmansworth, Herts
Offley Place, Kings Walden Road, Great Offley, Herts
Pearse House, Parsonage Lane, Bishops Stortford
Pendley Manor, Tring, Hertfordshire
Plinston, Letchworth Garden City, Hertfordshire
Ponsbourne Park Hotel, Hertford, Hertfordshire
Putteridge Bury, Hitchen Road, Luton, Beds
Quality Clock Hotel, The Link, Welwyn, Hertfordshire
Redcoats Farmhouse Hotel, Redcoats Green, Nr Hitchin, Herts
Shendish Manor, Apsley, Hemel Hempstead
Sopwell House Hotel, Cottonmill Lane, Sopwell, St Albans
St Albans Registry Office, St. Albans
St Michael's Manor, Fishpool Street, St Albans, Hertfordshire
Tewin Bury Farm, Near Welwyn, Hertfordshire
The Alban Arena, Civic Centre, St- Albans, Hertfordshire
The Blakemore Thistle Hotel, Little Wymondley, Nr. Hitchin, Herts
The Council Chamber, County Hall, Hertford
The Dacorum Pavilion, Marlowes, Hemel Hempstead, Herts
The Glen Eagle Hotel, 1 Luton Road, Harpenden, Hertfordshire
The Grove, Chandlers Cross, Hertfordshire
The Hertforshire, Broxbourne
The Manor of Groves Hotel, High Wych, Sawbridgeworth
The Manor, St Albans, Hertfordshire
The Old Palace at Hatfield House, Hertfordshire
The Pendley Manor Hotel, Cow Lane, Tring, Herts
The Ponsbourne Park Hotel, Newgate Street village, Hertford
The Post House, Potters Bar, Hertfordshire
The Priory, Little Wymondley Hertfordshire
The Priory, Ware, Hertfordshire
The Radlett Centre, 1 Aldenham Avenue, Radlett, Herts
The Spirella Ballroom, Letchworth Garden City, Hertfordshire
The Sun Hotel, Sun Street, Hitchin, Herts
The Watermill Hotel, Hemel Hempstead, Hertfordshire
Theobalds Park, Bulls Cross Ride, Cheshunt, Hertfordshire
Thistle Stevenage, Little Wymondley, Hertfordshire
Three Lakes Restaurant, Ware, Hertfordshire
Vintage Court Hotel, Vintage Corner, Puckeridge, Nr Ware, Hertfordshire
Walken Hall, Stevenage, Hertfordshire
Watford Registry Office, Elstree, Herts
Towns and Villages of Hertfordshire
Abbots Langley, Adeyfield, Albury, Albury End, Aldbury, Aldenham, Aldwickbury, Allens Green, Almshoebury, Amwell, Amwell End, Ansells End, Anstey, Appleby Street, Apsley End, Archers Green, Ardeley, Artichoke Dell, Ashbrook, Ashridge Park, Ashwell, Ashwell End, Aspenden, Aston, Aston End, Astrope, Ayot Green, Ayot St Lawrence, Ayot St Peter, Ayres End, Babbs Green, Bakers End, Baldock, Barkway, Barley, Barleycroft End, Barnes Wood, Barwick, Bassus Green, Batchwood, Batchworth, Batford, Batlers Green, Batterdale, Bayford, Bearton Green, Bedmond, Bedwell Plash, Beechwood, Bell Bar, Belsize, Bendish, Bengeo Rural, Bengeo Temple, Bengo, Benington, Bennetts End, Bentley Heath, Berkhamsted, Bernards Heath, Biggin, Birch Green, Birchall, Birchwood Estate, Bishops Stortford, Black Green, Blackhall, Blackmore End, Blakemore End, Blakesware, Bonningtons, Borehamwood, Botany Bay, Bourne End, Bourne Orchard, Bovingdon, Bower Heath, Bowershott, Bowling Alley, Box Lane, Boxmoor, Bozen Green, Bragbury End, Bramfield, Braughing, Braughing Friars, Breachwood Green, Breadcroft, Brent Pelham, Brickendon Bury, Brickendon Green, Brickendon Liberty, Bricket Wood, Bridgefoot, Broad Colney, Broadoak End, Broadwater, Bromley, Brook End, Brookmans Park, Broom Barns, Broxbourne, Buckettsland, Buckland, Buckney Wood, Buckshill, Bulbourne, Bull Stag Green, Bullens Green, Bulls Green, Bullsmill, Buntingford, Burge End, Burloes, Burnham Green, Burns Green, Burrs Green, Burston Manor, Burton Grange, Bury End, Bury Green, Bury Mill End, Bushey, Busheyheath, Butts Close, Bygrave, Cabbage Green, Cadwell, Caldecote, Caldecote Hill, Callipers, Callow Land, Carneles Green, Carpenders Park, Cassio Bridge, Cassiobury, Cats Hill, Chadwell, Chandlers Cross, Chapel Croft, Chapel End, Chapmore End, Charlton, Chaulden, Chells, Chelsing, Cherry Green, Cherrytrees, Chesfield, Cheshunt, Childwick Bury, Childwick Green, Chipperfield, Chipperfield Common, Chipping, Chiswellgreen, Chorleywood, Chorleywood Bottom, Church End, Churchend Green, Churchgate, Clapgate, Clay End, Clayhill, Clements, Clothall, Clothall End, Cobden Hill, Cockernhoe Green, Codicote, Codicote Bottom, Cokenach, Cold Harbour, Cole Green, Coleman Green, Coles Green, Colesgreen, Colleyland, Colliers End, Collins Cross, Colney Butts, Colney Heath, Colney Street, Commonwood, Coopers Green, Coreys Mill, Cornerhall, Cottered, Cotterells, Counters End, Cow Roast, Cowbridge, Crabs Green, Cradle End, Cromer, Cromer Hyde, Croxley Green, Croxley Woods, Cuffley, Cuffley Hills, Cumberland Green, Cumberlow Green, Cupid Green, Cutting Hill, Damask Green, Dancers Hill, Dane End, Danesbury, Darleyhall, Dassels, Datchworth, Daws End, Deadmans Ash, Deards End, Delaport, Delrow, Diamond End, Digswell, Do Little, Dobbs Weir, Drayton Ford, Dudswell, Dugdale Hill, Durrants, Durrants Hill, Easneye, East End, Eastbury, Eastend Green, Easthall, Eastwick, Edge Grove, Ellenbrook, Elstree and Borehamwood, Epping Green, Essendon, Felden, Feldon, Fiddlers Green, Fields End, Finches End, Fishers Green, Flamstead, Flamstead End, Flanders Green, Flaunden, Fleetville, Ford Hill, Friars Wash, Frithsden, Frogmoor, Frogmore, Frogmore End, Furneaux Pelham, Furneux Pelham, Further Ford End, Gaddesden Row, Gannock, Gannock Green, Ganwick Corner, Gardners End, Gilston, Goffs Oak, Goffs Oak, Goldings, Goose Green, Gorhambury, Gosmore, Gossoms End, Govers Green, Gravel Hill, Graveley, Gravesend, Great Amwell, Great Barwick, Great Cozens, Great Gaddesden, Great Havers, Great Hormead, Great Munden, Great Offley, Great Wymondley, Green End, Green Street, Green Tye, Gubblecote, Gustardwood, Hadham Cross, Hadham Ford, Hailey, Half Hyde, Halls Green, Hamels, Hammerfield, Hammond Street, Hammonds End, Hangingwood, Hare Street, Haresfoot Park, Harmer Green, Harpenden, Harpenden Rural, Hastoe, Hatching Green, Hatfield, Hatfield Garden Village, Hatfield Hyde, Hatfield Park, Haultwick, Hay Street, Haydon Hill, Hebing End, Helham Green, Hemel Hempstead, Heronsgate, Hertford, Hertford Heath, Hertingfordbury, Hexton, Hickmans Hill, High Cross, High Heath, High Leigh, High Welwyn, High Wych, Highbury, Highfield, Highfields, Hill End, Hinxworth, Hitchin, Hitchin Hill, Hockerill, Hoddesdon, Hogsnorton, Hole Farm Estate, Holmshill, Holwell, Hoo, Hooks Cross, Hormead, Horn Hill, Horns Mill, How Green, How Wood, Howlands, Hudnall, Hunsdon, Hunton Bridge, Hyde Green, Ickleford, Ippolyts, Kelshall, Kemprow, Kettle Green, Kimpton, Kings Langley, Kings Walden, Kings Walden, Kingswood, Kinsbourne Green, Kitts End, Knebworth, Ladywalk, Lamer, Langlebury, Langley, Langley Hill, Langley Waterside, Lannock, Latchford, Latimer, Leaves Spring, Leavesden, Lemsford, Letchmore Heath, Letchworth, Letty Green, Levens Green, Leverstock Green, Leygreen, Lilley, Little Almshoe, Little Berkhampstead, Little Berkhamsted, Little Briggins, Little Bushey, Little Cassiobury, Little Gaddesden, Little Hadham, Little Heath, Little Hormead, Little Munden, Little Tring, Little Wymondley, London Colney, Long Marston, Loudwater, Lower Titmore Green, Lower Woodside, Lucas End, Luffenhall, Lululaund, Mackerye End, Mangrove Green, Manland Common, Maple Cross, Marden Hill, Mardleybury, Marford, Markyate, Marlowes, Marshmoor, Marymead, Meesden, Meesden Green, Mentley, Merry Hill, Micklefield Green, Mill End, Mill Green, Mobs Hill, Money Hill, Monkswood, Moor End, Moor Park, Moorgreen, Morrice Green, Mortgrove, Moss Bury, Mount Pleasant, Much Hadham, Munden, Napsbury, Nascot Wood, Nash Mills, Nast Hyde, Nasty, Nether Street, Nettleden With Potten End, New England, New Marford, New Mill, New Town, Newgate Street, Newhall Green, Newnham, Newsells, Newtown, Nine Springs, Nobland Green, Nomansland, Norcott Hill, North Cottages, North Mymms, Northaw and Cuffley, Northchurch, Norton, Norton Green, Notley Green, Nup End Green, Nuthampstead, Oaklands, Offley, Oldhall Green, Oughton, Overley Common, Owles, Oxhey, Painters Green, Pancakehall, Panshanger, Paradise, Park Street, Parkbury, Parsonage Estate, Patchetts Green, Patient End, Patmore Heath, Payne End, Peartree Spring, Pembroke End, Pepperstock, Pepsal End, Perry Green, Peters Green, Piccotts End, Pimlico, Pin Green, Pirton, Poles, Ponsbourne, Ponsbourne Park, Poors Land, Poplars Green, Port Hill, Port Vale Common, Potten End, Potters Bar, Potters Green, Potters Heath, Potterscrouch, Pouchen End, Powells Green, Poynders End, Presdales, Preston, Primrose Hill, Puckeridge, Pudds Cross, Pulmore Water, Purwell Mill, Puttenham, Putteridge Bury, Puttocks End, Pye Corner, Queenswood, Quickswood, Rabley, Rableyheath, Radlett, Radwell, Raffin Green, Ramerick, Redbourn, Redbournbury, Redcoats Green, Redhill, Redrick, Reed, Reed End, Rickmansworth, Ridge, Ridgehill, Ringshall, Roe End, Roe Green, Roebuck, Roestock, Rook End, Rossway, Rothamsted, Rotten Row, Round Bush, Royston, Rucklers Green, Rush Green, Rushden, Rusling End, Rye End, Rye Park, Sacombe, Sacombe Green, Sacombe Pound, Sacombebury, Sandon, Sandridge, Sarratt, Sarratt Bottom, Sawbridgeworth, Sergehill, Shaftenhoe End, Shaw Green, Shendish, Shenley, Shephall, Shootersway, Sisservernes, Sleepshyde, Slip End, Smallford, Smiths End, Smug Oak, Snailswell, Snow End, Sopwell, South End, South Mimms, South Oxhey, South Riding, Southern Green, Sparrows Herne, Spellbrook, Spitalbrook, St Albans, St Ibbs, St Ippolyts, St Julians, St Margarets, St Michael, St Pauls Walden, St Stephen, St Stephens, Stagenhoe, Staines Green, Stanborough, Standon, Standon Green End, Stanstead Abbots, Stanstead St Margarets, Stapleford, Stevenage, Stockalls, Stocking Pelham, Stokens Green, Stonebury, Stonyhills, Sunnyside, Symonds Green, Tagmore Green, Tankards, Tannershill, Tassell Hall Estate, Tea Green, Tewin, Tewin Mill, Tewin Wood, The Bury, The Camp, The Cantlings, The Fishery, The Folly, The Grove, The Heath, The Horseshoes, The Knoll, The Lordship, The Rookery, The Swillet, The Warren, The Willow, Therfield, Thorley, Thorley Street, Three Houses, Throcking, Thundridge, Timber Hall, Titmore Green, Todds Green, Tolpits, Tonwell, Top Street, Towerhill, Townsend, Trims Green, Tring, Tring Grove, Tring Rural, Tringford, Trowley Bottom, Turnford, Two Waters, Tylers Causeway, Tyttenhanger, Tyttenhanger Park, Upper Dunsley, Upper Green, Upper Highway, Upwick Green, Venus Hill, Wadesmill, Wakeley, Walkern, Wallington, Walsworth, Waltham Cross, Waltham New Town, Wandon End, Ware, Ware Park, Wareside, Warners End, Warrens Green, Washall Green, Water End, Waterdale, Waterdell, Waterend, Waterford, Watersplace, Watford, Watford Rural, Watton-At-Stone, Welham Green, Well End, Well Head, Wellbury, Wellpond Green, Welwyn, Welwyn Garden City, West End, West Hyde, West Leith, Westfield, Westland Green, Westmill, Weston, Wheathampstead, Whempstead, White Hill, Whitesmead, Whitwell, Whomerley Wood, Widbury, Widford, Wigginton, Wigginton Bottom, Wildhill, Wilkins Green, Willian, Wilstone, Wilstone Green, Winkwell, Woodcock Hill, Woodcockhill, Woodend, Woodfield, Woodhall Farm, Woodhill, Woodside, Woollensbrook, Woolmer Green, Wormley, Wyddial, Wymondley, Wymondley Bury, Yewlands, Youngsbury
Essex Wedding Venues
Abridge Golf and Country Club - Essex
AS Hotel Stansted Airport - Essex
Ashwells Sports & Country Club - Essex
Audley End House - Essex
Blake Hall - Essex
Bonningtons, Takeley - Essex
Boreham House - Essex
Braintree Town Hall - Essex
Braxted Park Estate - Essex
Bury Lodge - Essex
Channels Golf Club - Essex
Chigwell Manor Hall - Essex
Churchgate Manor Hotel - Essex
City Pavillion - Essex
Colchester Arts Centre - Essex
Colne Valley Golf Club - Essex
County Hotel - Essex
Crabbs Barn - Essex
Creeksea Place - Essex
Cressing Temple - Essex
Cromwell Manor - Essex
Crondon Park Golf Club - Essex
Crown House, Saffron Waldon - Essex
De-Rougemont Manor - Essex
Down Hall Country House Hotel - Essex
Eastbury Manor House - Essex
Epping Forest Country Hotel - Essex
Esplanade Hotel - Essex
Essex County Hotel
Fennes Estate - Essex
Five Lakes Hotel - Essex
Forrester Park - Essex
Forte Posthouse - Essex
Friern Manor Country House Hotel - Essex
Frinton on Sea cricket club - Essex
Furze Hill Banqueting Suite - Essex
Gaynes Park Barns - Essex
Gosfield Hall - Essex
Great Hallingbury Manor - Essex
Greenwoods Estate - Essex
Halfway House - Essex
Hedingham Castle - Essex
Heybridge Hotel - Essex
High Barn, Braintree - Essex
Holiday Inn Basildon - Essex
Holiday Inn Brentwood - Essex
Holiday Inn Colchester - Essex
Hollywood Restaurant - Essex
Hutton Poplars Hall - Essex
Hylands House - Essex
Ivy Hill Hotel - Essex
Kingscliff Hotel, Southend - Essex
Kingsford Park Hotel - Essex
La Quinta - Essex
Layer Marney Tower -Essex
Le Talbooth Restaurant - Essex
Leez Priory - Essex
Little Easton Manor - Essex
Little Hallingbury Mill - Essex
Lords Golf & Country Club - Essex
Maidens Barn - Essex
Maison Renouf - Essex
Maison Talbooth Hotel - Essex
Marks Tey Hotel - Essex
Marygreen Manor Hotel - Essex
Maynetrees - Essex
Metropolitan Police (Chigwell) Sports Club - Essex
Moot House - Essex
Mount Avenue Banqueting Suite - Essex
Mulberry House - Essex 01277 365 398
Newland Hall - Essex
Oysterfleet - Essex
Packfords Hotel, Woodford Green - Essex
Palms Hotel, Hornchurch - Essex
Parsonage Country House Hotel - Essex
Park Inn - Essex
Parklands, Quendon Hall - Essex
Pentlow Tower - Essex
Pledgdon Barn - Essex
Pontlands Park Hotel - Essex
Prested Hall - Essex
Prince Regent Hotel, Woodford Bridge - Essex
Quality Hotel Epping - Essex
Ramada Hotel - Essex
Rayleigh Windmill - Essex
Regiment Way Golf Centre - Essex
Roebuck Hotel, Buckhurst Hill - Essex
Rose and Crown Hotel - Essex
Saxon Hall - Essex
Saxon Hall, Southend - Essex
Shire Hall - Essex
Smeetham Hall Barn - Essex
South Lodge Hotel - Essex
St Osyth Priory - Essex
Stansted Manor Hotel - Essex
Stock Brook Manor - Essex
Sugar Hut Village - Essex
Swallow Churchgate Hotel - Essex
Thaxted Hall - Essex
The Belvedere - Essex
The Bull Hotel - Essex
The Chichester - Essex
The Compasses at Pattiswick - Essex
The County Hotel - Essex
The Crown House - Essex
The Essex Golf And Country Club - Essex
The Friary - Essex
The Green Man Hotel - Essex
The Ivory Rooms - Essex
The Kingscliff Hotel - Essex
The Lawn - Essex
The Old Rectory - Essex
The Pier At Harwich - Essex
The Reid Rooms - Essex
The Rivenhall Hotel - Essex
The Room in The Rodings - Essex
The Saffron Hotel - Essex
The Saltings, Hockley - Essex
The Stables - Essex
The Tower Hotel - Essex
The Warren Golf Club - Essex
The West Lodge, Upminster - Essex
The White Hart - Essex
The White Hart Hotel - Essex
Three Rivers Golf and Country Club - Essex
Town Hall - Essex
Unex Towerlands - Essex
Vaulty Manor - Essex
Waltham Abbey Marriott Hotel - Essex
Waterfront Place - Essex
Westcliff Hotel, Westcliff On Sea - Essex
Westwood Park - Essex
Whitehall Hotel - Essex
Wivenhoe House Hotel - Essex
Woodlands Country Hotel - Essex
Woolston Manor Golf Club - Essex
Essex Towns and Villages
Abberton, Abbess Beauchamp and Berners R, Abbess End, Abbess Roding, Abridge, Acreland Green, Aimes Green, Aingers Green, Aldham, Almshouse Green, Alphamstone, Alresford, Althorne, Althorne Barns, Alton Park, Amberden End, Ardleigh, Ardley End, Arkesden, Ashdon, Asheldham, Ashen, Ashingdon, Audley End, Aveley, Aythorpe Roding, Bacon End, Bailey Hill, Baldwins Hill, Ballards Gore, Balls Green, Balstonia, Bambers Green, Bannister Green, Bardfield End Green, Bardfield Saling, Barling, Barling Magna, Barnston, Bartholomew Green, Basildon, Bata Estate, Bathside, Battlesbridge, Baythorn End, Beadle Common, Beauchamp Roding, Beaulieu Camp, Beaumont-Cum-Moze, Beazley End, Beckers Green, Beddalls End, Bedells End, Bedlars Green, Beeleigh, Begrums, Belchamp Otten, Belchamp St Paul, Belchamp Walter, Belhus, Benfleet, Bentfield, Bentfield End, Bentfield Green, Berden, Berners Roding, Bicknacre, Bicknacre Common, Billericay, Birch, Birch Green, Birch Wood, Birchall Corner, Birchanger, Bird Green, Birdbrook, Birds Green, Bishops Green, Black Notley, Blackheath, Blackmore, Blackmore End, Blacksmiths Corner, Blackwater, Blasford Hill, Boarstye Green, Bobbingworth, Bocking, Bocking Church Street, Bocking Place, Bockings Elm, Boisfield, Boreham, Borley, Borley Green, Bosted Heath, Bournebridge, Bournes Green, Bovingdon, Bower Hill, Bowers Gifford, Boxted, Boyton Cross, Boyton End, Bradfield, Bradfield Heath, Bradwell, Bradwell Waterside, Bradwell-on-Sea, Braintree, Braintree Green, Braiswick, Bran End, Brentwood, Brewers End, Brick End, Brickkiln Green, Bridge End, Bridge Green, Bridgefoot, Brightlingsea, Broad Green, Broad Street, Broad Street Green, Broadley Common, Broads Green, Bromley Cross, Brook End, Brook Street, Brookend, Brooklands, Broomfield, Broxted, Buckhurst Hill, Building End, Bulmer, Bulmer Tye, Bulphan, Bulphan High Bank, Bumbles Green, Bures, Bures Hamlet, Burnham-on-Crouch, Burnt Heath, Burnt Mill, Burntmill Corner, Burntwood End, Burrsville Park, Burton End, Burtons Green, Burwood Estate, Bush End, Bush End Common, Bushfair, Bushy Hill, Bustard Green, Butts Green, Buttsbury, Cambridge Town, Canes, Canewdon, Canfield End, Cannons Green, Canterbury Tye, Canvey Island, Carters Green, Castle Hedingham, Catmere End, Causeway End, Chadwell St Mary, Chalks Green, Chalkwell, Chapel End, Chapel End Way, Chapel Hill, Chappel, Chatham Green, Chatley, Chatter End, Chaureth Green, Chelmsford, Cherry Row, Chickney, Chignall, Chignall Smealey, Chigwell, Chigwell Row, Childerditch Street, Chipping Ongar, Chippinghill, Chisbon Heath, Chitts Hills, Chrishall, Chrishall Green, Church End, Church Gate Street, Church Hill, Churchend, Clacton, Clacton-on-Sea, Clatterford End, Clavering, Claydons Green, Cloghams Green, Cobblers Green, Cobbs Fenn, Cock Clarks, Cock Green, Coggeshall, Coggeshall Hamlet, Colchester, Cold Norton, Cole End, Colliers Hatch, Colne Engaine, Colneford Hill, Common Side, Cooks Green, Cooksmill Green, Coopersale Common, Coopersale Street, Copford, Copford Green, Coppins Wick, Copthall Green, Cornish Hall End, Cornsland, Corringham, Coryton, Courtsend, Cow Common, Cowey Green, Coxtie Green, Craigs End, Crawley End, Crays Hill, Creeksea, Cressing, Cripple Corner, Crockleford Heath, Crondon, Cross End, Crow Green, Crows Green, Cuckingstool End, Curling Tye Green, Curtis Mill Green, Cutlers Green, Daisy Green, Dalethorpe, Dammer Wick, Danbury, Daw Street, Daws Heath, Debden, Debden Green, Dedham, Deers Green, Delvin End, Dengie, Dewes Green, Didgemere Common, Dobbs Weir, Doddinghurst, Dovercourt, Dry Street, Duck End, Duck End Green, Duck Lane, Duck Street, Duddenhoe End, Dunton, Duton Hill, Dyers End, Earls Colne, East Donyland, East End, East Hanningfield, East Hanningfield Common, East Mersea, East Tilbury, Eastend, Eastend Green, Easthorpe, Eastmarsh Point, Eastwood, Edney Common, Eight Ash Green, Elder Street, Eldridge, Elkins Green, Ellis Green, Elmdon, Elmstead, Elmstead Heath, Elmstead Market, Elmstead Row, Elsenham, Elsenham Cross, Endway, Epping, Epping Green, Epping Upland, Eves Corner, Fairstead, Fanners Green, Farmbridge End, Farnham, Farnham Green, Farther Howegreen, Faulkbourne, Feering, Felsted, Fiddlers Hamlet, Finchingfield, Fingringhoe, Finkle Green, Fishers Green, Fobbing, Folly Green, Ford End, Ford Street, Fordham, Fordham Heath, Forrys Green, Foster Street, Foulness, Fox Hatch, Fox Street, Foxearth, Frating, Frating Green, Frinton and Walton, Frinton-on-Sea, Frogs Green, Fuller Street, Fullers End, Fyfield, Gainsford End Or Quys Green, Gall End, Galleyend, Galleywood, Galleywood Common, Gallow Green, Gaston Common, Gaston Green, Gaunts End, Gay Bowers, Gestingthorpe, Giffins End, Golden Cross, Goldhanger, Goldstones, Good Easter, Goose Green, Gooseberry Green, Gore Pit, Gosfield, Grange Hill, Gransmoor (Gransmore, Grass Green, Grays, Grays Chalk Quarries, Grays Thurrock, Great and Little Leighs, Great and Little Wigborough, Great Baddow, Great Bardfield, Great Bentley, Great Braxted, Great Bromley, Great Burstead, Great Burstead and South Green, Great Burwood, Great Canfield, Great Chesterford, Great Clacton, Great Dunmow, Great Easton, Great Hallingbury, Great Henny, Great Holland, Great Holland Common, Great Horkesley, Great Leighs, Great Maplestead, Great Oakley, Great Oxney Green, Great Parndon, Great Potton, Great Saling, Great Sampford, Great Stambridge, Great Tarpots, Great Tey, Great Totham, Great Wakering, Great Waltham, Great Warley Street, Great Wigborough, Great Yeldham, Green Street, Greenleaves, Greenstead, Greenstead Green, Greenstead Green and Halstead, Greensted, Greensted Green, Gubbions Green, Hadleigh, Hadstock, Hall Common, Hall Green, Hallingbury Street, Halls Green, Halstead, Hambro, Hamperden End, Hampits, Hanging Hill, Hanover Square, Hardings Elms, Hardys Green, Hare Green, Hare Street, Harknetts Gate, Harlow Tye, Hartford End, Harwich, Hastingwood, Hatfield Broad Oak, Hatfield Green, Hatfield Heath, Hatfield Peverel, Havengore, Hawbush Green, Hawkspur Green, Hawkwell, Hazeleigh, Hazelend, Helions Bumpstead, Hellmans Cross, Hempstead, Henham, Herongate, Heybridge, Heybridge Basin, High Beech, High Easter, High Garrett, High Laver, High Ongar, High Park Corner, High Roding, High Roothing, High Street Green, Highwood, Highwood Quarter, Hill Green, Hobbs Cross, Hockley, Hodings, Holbrook, Holden End, Holders Green, Holland on Sea, Holyfield, Hook End, Hope End Green, Hopes Green, Hordon on the Hill, Horkesley Heath, Horndon on the Hill, Horne Row, Hornestreet, Horseman Side, Horsley Cross, Hou Hatch, Hounslow Green, Housham Tye, How Green, Howe Green, Howe Street, Howegreen, Howlett End, Hullbridge, Hurst Green, Hutton, Hyde Green, Hythe Maltings, Ingatestone and Fryerning, Ingrave, Ingrave Green, Ivy Chimneys, Jaspers Green, Jay Wick, Kedington End, Keeres Green, Kelvedon, Kelvedon Common, Kelvedon Hatch, Kelvedon Hatch Common, Killems Green, Kirby Cross, Kirby le Soken, Knowl Green, Knox End, Laindon, Lamarsh, Lamb Corner, Lambourne, Lambourne End, Landermere, Langdon Hills, Langenhoe, Langford, Langham, Langham Moor, Langham Wick, Langley, Langley Green, Latchingdon, Latchmore Common, Latton, Lawford, Layer Breton, Layer Marney, Layer-de-la-Haye, Leaden Roding, Leadon Roding, Lee Chapel, Leigh Beck, Leigh on Sea, Leigh-on-Sea, Levels Green, Lexden, Lexden Heath, Lindsell, Lindsey Street, Linford, Linford End, Liston, Liston Hall, Little Baddow, Little Bardfield, Little Bentley, Little Braxted, Little Bromley, Little Burstead, Little Cambridge, Little Canfield, Little Chesterford, Little Clacton, Little Common, Little Dunmow, Little Easton, Little End, Little Hallingbury, Little Henny, Little Horkesley, Little Laver, Little London, Little Maplestead, Little Oakley, Little Oxney Green, Little Parndon, Little Potton, Little Sampford, Little Stambridge, Little Tey, Little Thurrock, Little Totham, Little Wakering, Little Walden, Little Waltham, Little Warley, Little Yeldham, Littlebury, Littlebury Green, Littley Green, Long Gardens, Loughton, Loves Green, Low Hill, Low Street, Lower Bobbingworth Green, Lower Dovercourt, Lower Green, Lower Nazeing, Lower Pond Street, Lower Road, Loyters Green, Lucking Street, Magdalen Green, Magdalen Laver, Maggots End, Maldon, Mallows Green, Malting Green, Mangapps, Manningtree, Manor Villas, Manuden, Marden Ash, Margaret Roding, Margaretting, Margaretting Tye, Mark Hall, Marks Hall, Marks Tey, Marylands, Mashbury, Matching, Matching Green, Matching Tye, Mayland, Maypole End, Messing-Cum-Inworth, Middle Common, Middleton, Middlewick, Milch Hill, Mill Green, Mill Hill, Millbeach, Millend Green, Millers Green, Millfield, Millhide Common, Minnow End, Mistley, Mistley Heath, Molehill Green, Monk Street, Moreton, Motts Green, Moulsham, Mount Bures, Mount End, Mountnessing, Mucking, Muckingford, Mulberry Green, Mundon, Myland, Navestock, Navestock Side, Naze Park, Nazeing, Nazeing Gate, Nazeing Marsh, Nazeingwood Common, Needham Green, Nether Street, Netteswell, Netteswell Cross, Nevendon, New England, New Mistley, New Quay, New Thundersley, Newlands, Newmans End, Newney Green, Newport, Newton Green, Nightingales Fields, Nine Ashes, Noblesgreen, North Benfleet, North End, North Fambridge, North Shoebury, North Weald Bassett, Northend, Northey Island, Norton End, Norton Heath, Norton Mandeville, Nounsley, Nupers Hatch, Old House, Ongar, Orsett, Osea Island, Ostend, Ostlers Green, Ovington, Oxen End, Oxney Green, Padhams Green, Padlers End, Paglesham, Pale Green, Panfield, Park Green, Parkers Corner, Parkeston, Parkeston Quay, Parsonage Green, Parsons Heath, Partridge Green, Paslow Wood Common, Passingford Bridge, Pattiswick Green, Peartree Green, Pebmarsh, Peldon, Penny Pot, Pentlow, Perry Green, Philpot End, Pierce Williams, Pig Street, Pilgrims Hatch, Pitsea, Pleasant Valley, Pledgdon, Pledgdon Green, Pleshey, Point Clear, Pollards Cross, Pool Street, Porters Town, Potter Street, Potton Island, Potts Green, Pouches, Powershall End, Princesgate, Priors Green, Prittlewell, Purleigh, Purlshill, Purton End, Puttock End, Puttocks End, Pyes Green, Queens Park, Quendon and Rickling, Quendon Street, Quickbury, Quys Green Or Gainsford End, Radley Green, Radleys End, Radwinter, Radwinter End, Ramsden, Ramsden Bellhouse, Ramsden Crays, Ramsden Heath, Ramsey and Parkeston, Ranks Green, Ravens Green, Rawreth, Rayleigh, Rayne, Redhill, Rettendon, Rettendon Common, Richmonds Green, Rickling Green, Ridgewell, Ringtail Green, Rivenhall, Rivenhall End, Road Common, Roast Green, Robinhood End, Rochford, Rodbridge Corner, Rogers End, Rolphy Green, Rook End, Roost End, Rose Green, Rotten End, Roundbush Green, Row Green, Row Heath, Rowhedge, Roxwell, Roydon, Roydon Hamlet, Rudley Green, Runsell Green, Runsell Hall Estate, Runwell, Rush Green, Rushley Green, Rye Hill, Sabines Green, Saffron Walden, Salcott, Sallets Green, Sand Hill, Sandon, Sandy Common, Sergeants Green, Sewards End, Sewardstone, Sewardstonebury, Shalford, Sheepcote Green, Sheering, Shell Haven, Shelley, Shellow Bowells, Shenfield, Shoeburyness, Shotgate, Shrub End, Sible Hedingham, Sibleys Green, Silver End, Skips Corner, Skye Green, Smiths Green, South Benfleet, South Green, South Hanningfield, South Heath, South Ockenden, South Stifford, South Weald, South Woodham Ferrers, Southchurch, Southend-on-Sea, Southey Green, Southminster, Southwoodham Green, Spains End, Springfield, St Botolphs, St Lawrence, St Osyth, St Vincents Hamlet, Stagden Cross, Stambourne, Stambourne Green, Stambridge, Stammers Green, Stanbrook, Stanesgate, Stanford le Hope, Stanford Rivers, Stansted Mountfitchet, Stanway, Stanway Green, Stapleford Abbotts, Stapleford Tawney, Starlings Green, Starthill, Stebbing, Steeple, Steeple Bumpstead, Stevington End, Stewards Green, Stickling Green, Stifford, Stifford Clays, Stisted, Stock, Stocking Green, Stockstreet, Stondon Massey, Stone, Stones Green, Stoneyhills, Stow Maries, Strethall, Stroud Green, Sturmer, Sucksted Green, Sunnymede, Sutton, Swallows Cross, Swan Street, Takeley, Takeley Street, Taverners Green, Tednambury, Temple End, Tendring, Tendring Green, Tendring Heath, Tenpenny Hill, Terling, Terlings, Thames Haven, Thaxted, The Downs, The Homesteads, The Hythe, Theydon Bois, Theydon Garnon, Theydon Grove, Theydon Mead, Theydon Mount, Thorndon Park, Thornwood, Thornwood Common, Thorpe Bay, Thorpe Maltings, Thorpe-le-Soken, Thorrington, Thorrington Heath, Threaders Green, Thrushes Bush, Thunderley, Thundersley, Tilbury, Tilbury Docks, Tilbury Green, Tilbury Hill, Tilbury Juxta Clare, Tilegate Green, Tilekiln Green, Tilkey, Tillingham, Tilty, Tindon End, Tinkers Green, Tiptree, Tiptree Heath, Tollesbury, Tolleshunt D'Arcy, Tolleshunt Knights, Tolleshunt Major, Toothill, Toppesfield, Totham Hill, Town Mead, Trapstreet, Trinity Square, Tumblers Green, Twinstead, Tye Green, Tylers Green, Tysea Hill, Ugley, Ugley Green, Ulting, Up End, Upper Bobbingworth Green, Upper Dovercourt, Upper Green, Upper Kirby, Upper Pond Street, Upshire, Vange, Virley, Wakes Colne, Wallasea Island, Walls Green, Waltham Abbey, Waltham New Town, Walthams Cross, Walton-on-the-Naze, Waltons, Warley Common, Wasses Corner, Water End, Waterhale, Waterhouse, Waterside, Wattons Green, Weald Gullet, Weeley, Weeley Heath, Weir, Wenden Lofts, Wendens Ambo, West Bergholt, West Hanningfield, West Mersea, West Thurrock, West Tilbury, Westcliff on Sea, Westlands, Wethersfield, White Colne, White Hall, White Notley, White Roding, White Roothing, Whiteash Green, Whiteditch Field, Whitehorse, Wicken Bonhunt, Wickford, Wickham Bishops, Wickham St Paul, Widdington, Widford, Wiggens Green, Willingale, Willingale Doe, Willingale Spain, Willows Green, Wimbish, Wimbish Green, Wimbush, Windmill Hill, Winter Gardens, Witham, Wivenhoe, Wivenhoe Cross, Wix, Wix Cross, Wix Green, Wood Green, Woodend, Woodend Green, Woodfield, Woodgates End, Woodham Ferrers and Bicknacre, Woodham Mortimer, Woodham Walter, Woodhatch, Woodhill, Woodland Green, Woodrow, Woodside, Woodside Green, Workhouse Corner, Wormingford, Wrabness, Wrights Green, Writtle, Wyatts Green, Wynbarns, Youngs End
Barn Hotel - Middlesex
Forty Hall - Middlesex
Hampton Court Palace Golf Club - Middlesex
Holiday Inn Brentford Lock - Middlesex
Kempton Park Racecourse - Middlesex
Lensbury - Middlesex - London
London Heathrow Marriott Hotel - Middlesex
Marble Hill House - Middlesex
Orleans House Gallery - Middlesex
Rennaisance London Heathrow - Middlesex
Shepperton Moat House - Middlesex
Sheraton Heathrow Hotel - Middlesex
Syon Park - Middlesex
The Grange and Cavendish Country Houses - Middlesex
The Grimsdyke Hotel - Middlesex
The Ship Hotel - Middlesex
The VIP Lounge - Middlesex
Tudor Lodge Hotel - Middlesex
York House - Middlesex
22 Jermyn Street Hotel - London
Abney Public Hall - London
Ace Cafe London - London
Adam Street Private Members Club - London
Airport House - London
Albert Hall London
Alexandra Palace - London
Anne Boleyn Hotel - London
Arundel House - London
Athena Palace - London
Auriol Kensington Rowing Club - London
Bank of England Sports Centre - London
Barbican Centre - London
Battersea Arts Centre - London
Beauberry House - London
Bina Banqueting Hall - London
Blakes Hotel - London
Blooms Town House Hotel - London
Bluebird - London
Brick Lane Music Hall - London
Brilliant Restaurant - London
British Academy of Film and Television Arts - London
British Airways London Eye - London
Browns Courtrooms - London
Bruce Castle Museum - London
Cafe De Paris - London
Cafe Royal - London
Carlton Club - London
Celtic Hotel - London
Century - London
Century Club - London
Chandos House - London
Charlton Athletic Fc Limited - London
Charlton House - London
Chelsea Football Club - London
Chelsea Old Town Hall - London
Chiswick - London
Chutney Mary - London
Crowne Plaza London - Docklands - London
Crowne Plaza London - The City - London
Croydon Clock Tower - London
Dukes Hotel - London
Forbes House - London
Four Seasons Canary Wharf - London
Glaziers Hall - London
Goring Hotel - London
Hall Place & Gardens - London
Hampstead Britannia Hotel - London - London
Hilton London Docklands Riverside - London
Holiday Inn - London Regents Park - London
Honourable Society of Grays Inn - London
Hotel Russell - London
Ironmongers' Hall - London
Jumeirah Carlton Tower - London
Jurys Great Russell Street Hotel - London
Kew Bridge Steam Museum - London
Kingsway Hall Hotel - London
Le Gothique - London
Le Meridien Piccadilly - London
Leiths Event Team - London
Licensed Wedding ceremonies and receptions - London
London Aquarium - London
London Canal Museum - London
London Dungeon - London
London Marriott Hotel Grosvenor Square - London
London Marriott Kensington Hotel - London
London Marriott West India Quay - London
London Wetland Centre - London
London Zoo - London
Lord's Cricket Ground - London
Matilda - London
Merchant Taylors Hall - London
Millennium Gloucester Hotel & Conference Centre - London
Museum of Garden History - London
No.4 Hamilton Place - London
One Great George Street - London
Parkstead House in London - London
Pembroke Lodge - London
Pitzhanger Manor House - London
Plaisterers' Hall - London
President Hotel - London
Prism Restaurant and Bar - London
R.S. Hispaniola in London - London
Rembrandt Hotel - London
Renaissance Chancery Court - London
RIBA - Royal Institute of British Architects - London
Roof Gardens - London
RSA - London
Rumi Bar - London
Shakespeares Globe - London
Shepperton Studios - London
Skinners Hall - London
Smollensky's Canary Wharf - London
Southwark Cathedral - London
St George Hotel - London
Staple Inn Hall - London
Stationers Hall - London
Thames Lighthouses Chainstore Building - London
The Amadeus Centre - London
The Atrium - London
The Bentley Kempinski Hotel - London
The Britannia International Hotel - London - London
The Commonwealth Club - London
The Conservatory at Chelsea - London
The HAC - London
The Ivy - London
The Lansdowne Club - London
The Melia White House - London
The Montague Hotel - London
The Montague on the Gardens - London
The Natural History Museum - London
The Private Rooms at Buckingham Gate in London - London
The Queens Club - London
The Queens House - London
The Ritz London - London
The Union Club - London
Tower Bridge - London
Urban Bar and Brasserie - London
Victoria Park Plaza - London
Victory Services Club - London
Vinopolis - London
Waldorf Hilton - London
Wembley Stadium - London
West Ham United Football Club - London
Westminster Abbey - London
Winchester House - London
ZSL London Zoo - London